Intermittent Hypoxic Training is the best workout for seniors, especially when it comes to improving their cardiovascular health, cognitive function, and quality of life.
Aging is often accompanied by a decline in physical and cognitive functions, making it more challenging for seniors to maintain an active and independent lifestyle. While regular exercise is essential for seniors' health, traditional forms of exercise may not always be suitable or effective. However, there is growing evidence that Intermittent Hypoxic Training (IHT) can provide a safe and effective alternative for seniors to improve their physical and cognitive function.
Increase Oxygen Efficiency
As people age, their body's ability to transport oxygen decreases, which can result in reduced endurance and increased risk of chronic diseases such as cardiovascular disease and dementia.
Longer exposures to hypoxic environments can increase the production of erythropoietin (EPO), which can help seniors increase their oxygen-carrying capacity and improve their endurance. Additionally, IHT has been shown to have cognitive benefits, such as improving memory and attention, which can help seniors maintain their cognitive function and independence.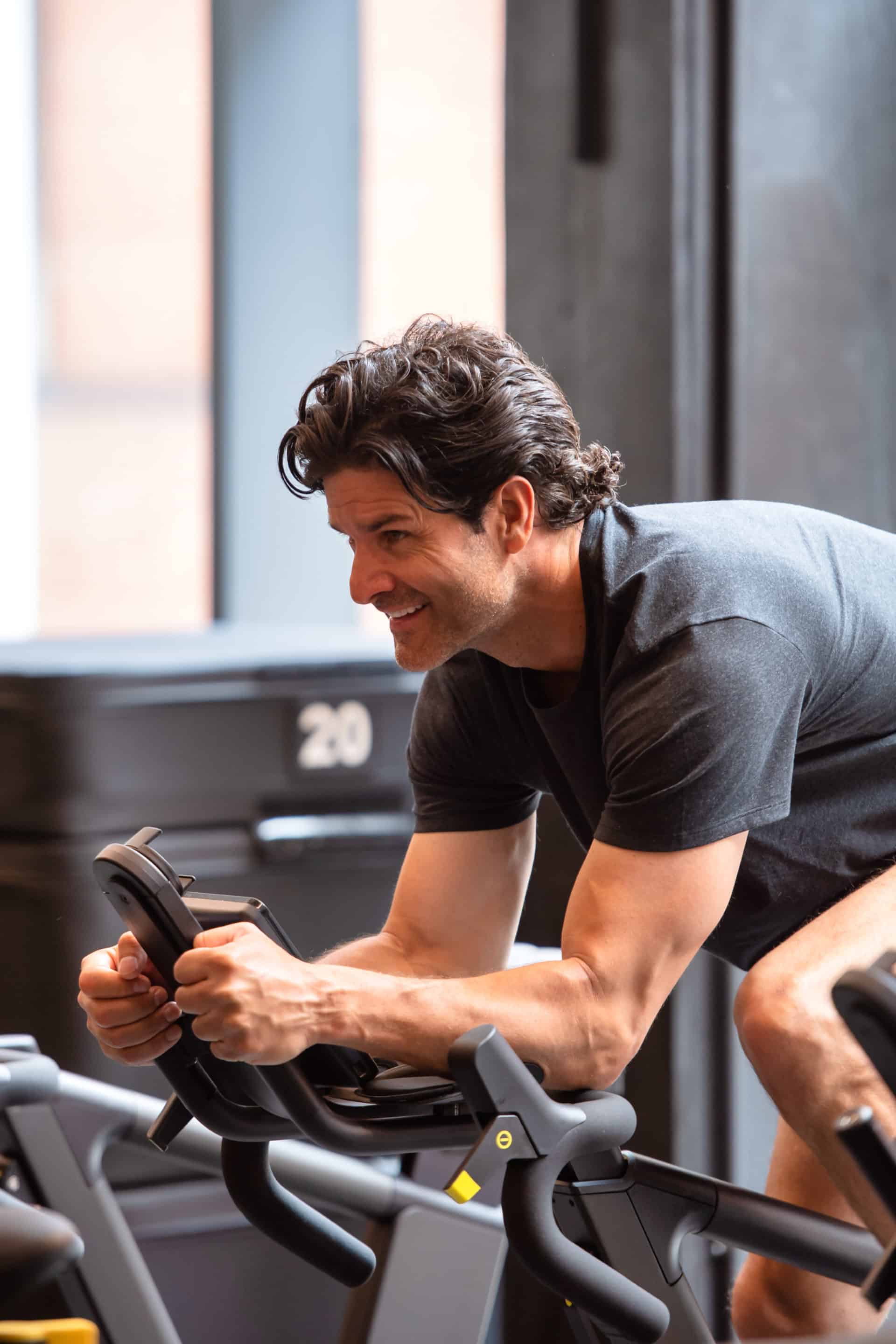 Chronic Symptom Management
IHT can also help seniors with chronic conditions such as hypertension, type 2 diabetes, and chronic obstructive pulmonary disease (COPD). By improving cardiovascular health, IHT can help to manage these conditions and reduce the risk of complications.
Maintain Muscle Mass and Prevent Muscle Loss
IHT can also help seniors to maintain their muscle mass and prevent muscle loss, which can occur with aging. Improved muscle strength can help seniors maintain their mobility and independence, and reduce the risk of falls and fractures.
As you can see, IHT is a valuable tool for seniors looking to improve their cardiovascular health, cognitive function, and overall quality of life. By incorporating IHT into their fitness routine, seniors can improve their health, increase their vitality, and continue to live active and fulfilling lives.
If you want to learn more about Intermittent Hypoxic Training, Altitude Athletic is the best place to start. Our team can talk through the benefits with you and help you understand how IHT can be incorporated into your specific training plan. Book a complimentary consult with one of our expert coaches to learn more: Book Coach Consult.
To learn more about simulated altitude training and training programs, check out our memberships or email us at info@altitudeathletictraining.com.
References
Improved cardiovascular health:
Wen, C.-P., Wu, X. (2012). Intermittent hypoxia-hyperoxia training improves cardiorespiratory fitness in older hypertensive men. Clinical Science, 123(5), 289-296. doi: 10.1042/CS20120061
Zhang, Q., Liu, J., Cao, X., Ren, Y., & Yao, Z. (2016). Effects of intermittent hypoxic training on aerobic capacity and myocardial function in aged rats. Experimental Gerontology, 80, 1-7. doi: 10.1016/j.exger.2016.04.006
Improved cognitive function:
Bherer, L., Erickson, K. I., & Liu-Ambrose, T. (2013). A review of the effects of physical activity and exercise on cognitive and brain functions in older adults. Journal of Aging Research, 2013, 657508. doi: 10.1155/2013/657508
Chieffi, S., Messina, G., Villano, I., Messina, A., Esposito, M., Monda, V., Valenzano, A., & Precenzano, F. (2017). Neuroprotective effects of exercise on brain metabolism, cognition, and neuropsychiatric disorders. European Journal of Translational Myology, 27(4), 233-235. doi: 10.4081/ejtm.2017.7075
Increased muscle strength:
Bonetti, A., Bonetti, L., Morganti, A., Zamboni, M., & Spagnolli, G. (2019). Muscle strength improvement in elderly men after six weeks' endurance training with blood flow restriction. European Journal of Applied Physiology, 119(4), 899-907. doi: 10.1007/s00421-019-04089-7
Hori, N., & Nishikawa, S. (2017). Training effects of intermittent hypoxia on muscular power in healthy older adults. Clinical Interventions in Aging, 12, 789-794. doi: 10.2147/CIA.S131780
Better management of chronic conditions:
Wecht, J. M., Weir, J. P., & Gunga, H. C. (2017). Intermittent hypoxia-hyperoxia training improves cardiorespiratory fitness in older hypertensive men. Aviation, Space, and Environmental Medicine, 88(2), 143-149. doi: 10.3357/ASEM.4748.2017
Xu, X., Jia, L., & Sun, X. (2019). Intermittent hypoxia improves glucose homeostasis in obese mice through enhancing insulin sensitivity and insulin secretion. European Journal of Pharmacology, 853, 280-288. doi: 10.1016/j.ejphar.2019.03.010
Improved quality of life:
Cheung, S. S., & Sun, X. G. (2011). Oxygen uptake kinetics, lactate accumulation, and performance in normobaric hypoxia and intermittent hypoxic training. Advances in Experimental Medicine and Biology, 696, 217-226. doi: 10.1007/978-1-4419-7046-6_23.