BOOK A COACH CONSULT
Let's talk about what you want to achieve and how to get you there. Schedule a time below to meet with one of our expert Altitude coaches.
Schedule Now
Altitude Athletic Training is a specialized fitness facility with one of the largest altitude training rooms in the world, state-of-the-art tech and a team of passionate coaches. We care deeply about our clients and make it our mission to help them reach and exceed their health, fitness and adventure goals.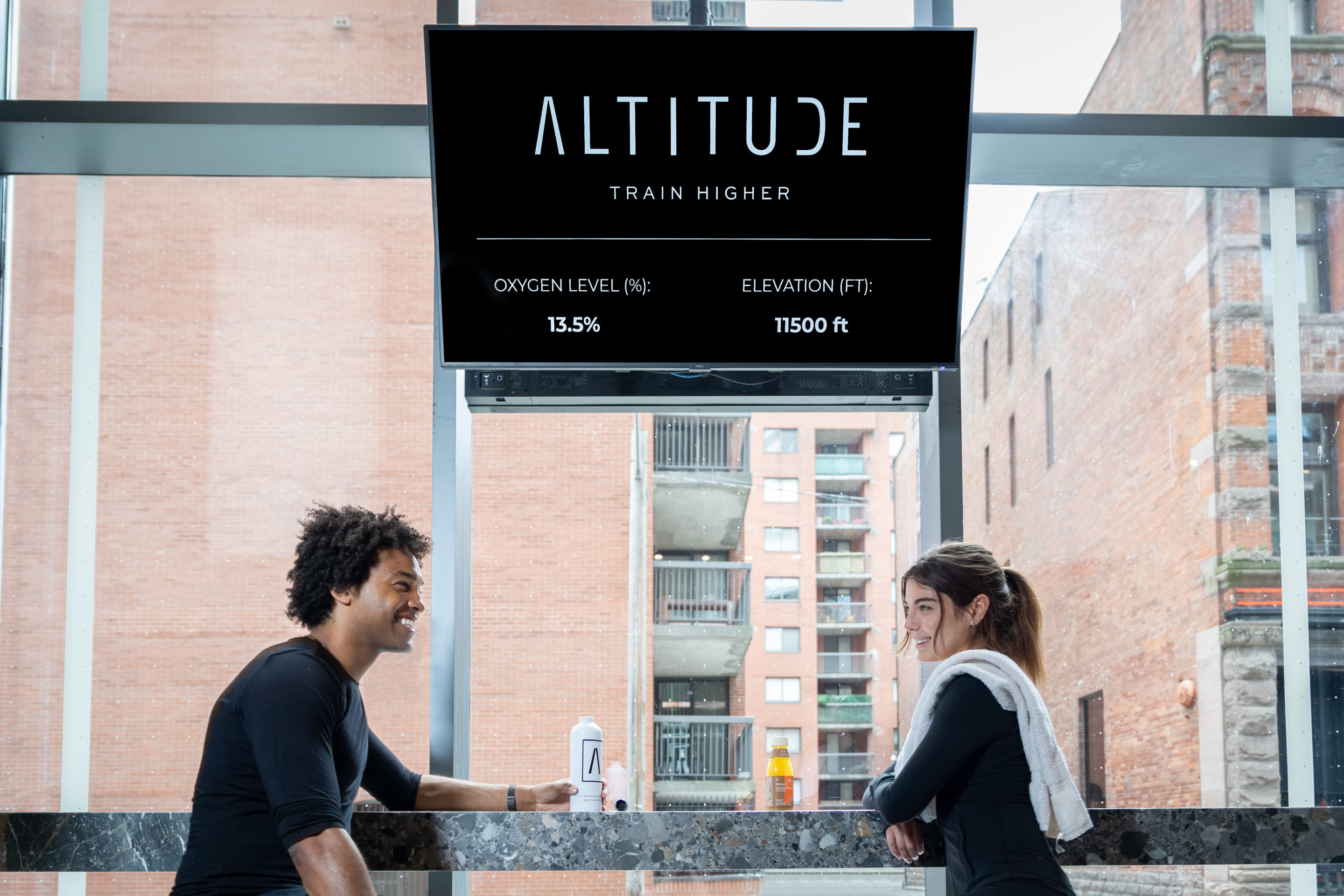 LET'S TALK ABOUT YOUR training GOALS
We believe in making the training tools used by professional athletes more accessible to everyday athletes. Elite athletes have been using altitude training to improve performance for years. We created Altitude Athletic – Toronto's only and the world's largest altitude gym – so you can, too. Meet with a coach and discover how we can help you:
SCHEDULE TIME WITH A COACH
CANADA'S MOST ADVANCED GYM
Located in the Toronto core, Altitude Athletic is Canada's largest publicly accessible altitude training facility. Featuring premium equipment and elegant design, we offer the best of both worlds in training and amenities.