Book A Complimentary Coach Consult
Let's talk about what you want to achieve and how to get you there. Meet with one of our coaches virtually or at the facility.
Schedule Now
Altitude Athletic Training is a specialized fitness facility with one of the largest altitude training rooms in the world, state-of-the-art tech and a team of passionate coaches. We care deeply about our clients and make it our mission to help them reach and exceed their health, fitness and adventure goals.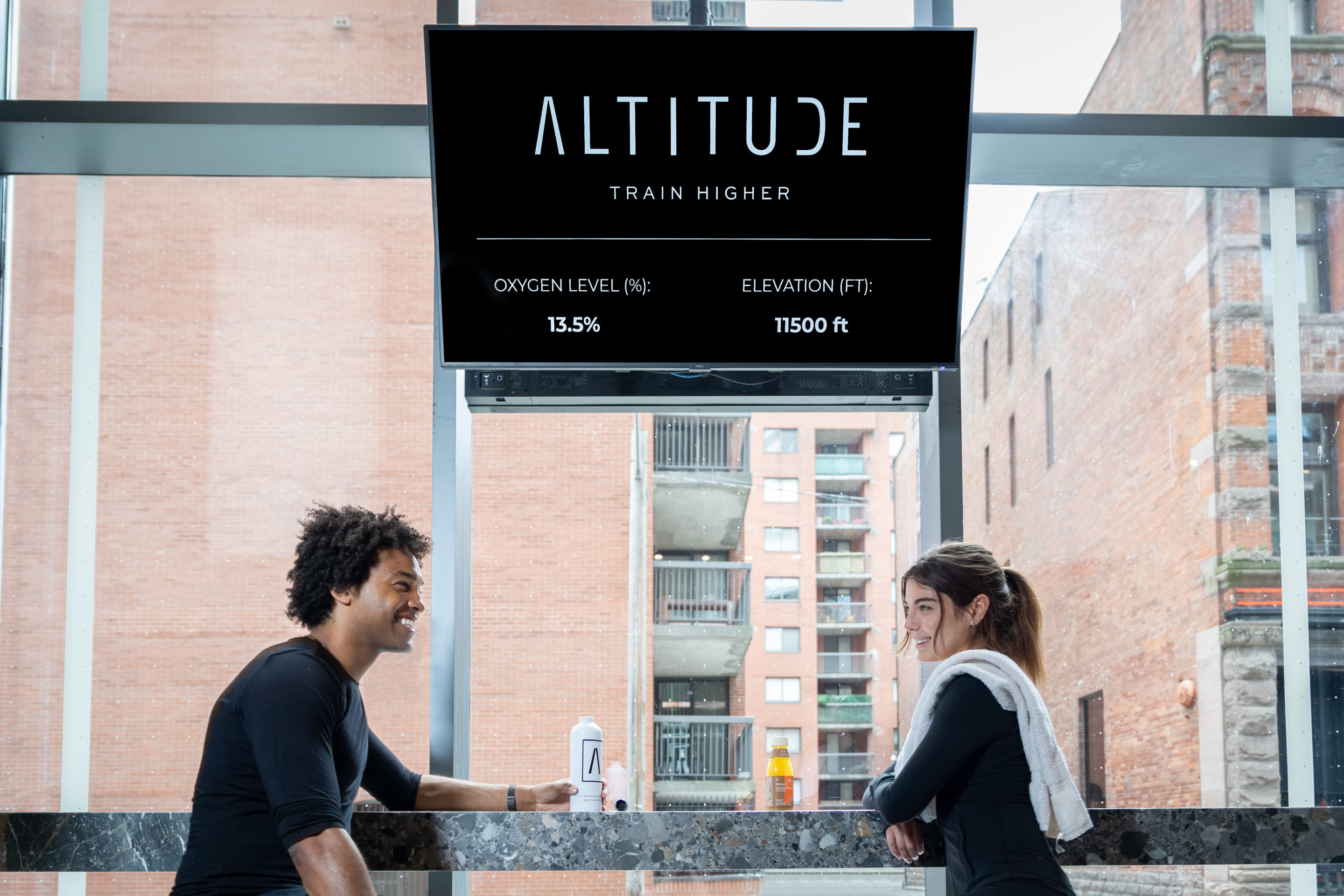 LET'S TALK ABOUT YOUR training GOALS
What are you training for? What are you struggling with? What's holding you back from getting to where you want to be? We have a lot of questions for you, and we're sure you have a lot of questions for us! We're excited to meet you and talk about strategies to optimize your training with the combined benefits of altitude training and personalized coaching. Schedule a time below to meet with one of our expert Altitude coaches.
SCHEDULE TIME WITH A COACH
We are a luxurious boutique athletic club that provides members with access to altitudes equivalent to the most desirable training locations and mountain ranges in the world. Our state-of-the-art facility brings elite-level technology into a generous 1,200 sq ft. space.