PERSONALIZED FITNESS IN A PERFORMANCE-ENHANCING SPACE
We are committed to helping you reach your goals faster using the most advanced training technology and coaching available.
Our mission is to help you make the most out of your exercise time and empower you to go on great adventures, tackle physical and mental challenges and live a healthier life. We do this by giving you access to athlete-level training tools and expertise. Discover the benefits for you and your training goals:
What Are You Training For?
Get stronger, fitter and healthier in less time.
Hiking, Climbing and Mountaineering
Whether you're planning your first trek or you're about to tackle Everest, we'll prepare you to reach the summit of your active adventure.
Train like the pros. Increase your aerobic performance and reduce your recovery time by training at Altitude: your personal altitude training camp in Toronto.
Power or field-sport athlete? Improve your power output, anaerobic performance and recovery rate by training in a low-oxygen environment.
We use a 1,200 square-foot hypoxic (reduced oxygen) room to get the most out of training. Our training environment, alongside personalized coaching and live metrics, produces physiological adaptations that can't be achieved in sea-level oxygen conditions. Discover how we get the most out of your training every session:
A PERSONALIZED TRAINING APPROACH
Altitude is different than other gyms because we don't offer one-size-fits-all solutions to our members. Instead, we will work with you to build a multi-layered training program that realizes your very specific fitness, sporting or mountaineering goals.
Work with experienced coaches who have the technical expertise and passion to help you overcome training challenges and optimize your personal performance.
Joining our network of driven athletes, mountaineers and fitness enthusiasts allows you to learn from people who have been through similar experiences.
TOOLS TO ACCELERATE GROWTH
Gain access to a performance-enhancing space, state-of-the-art tech and specialized training services to help you understand your baseline and achieve accelerated performance growth.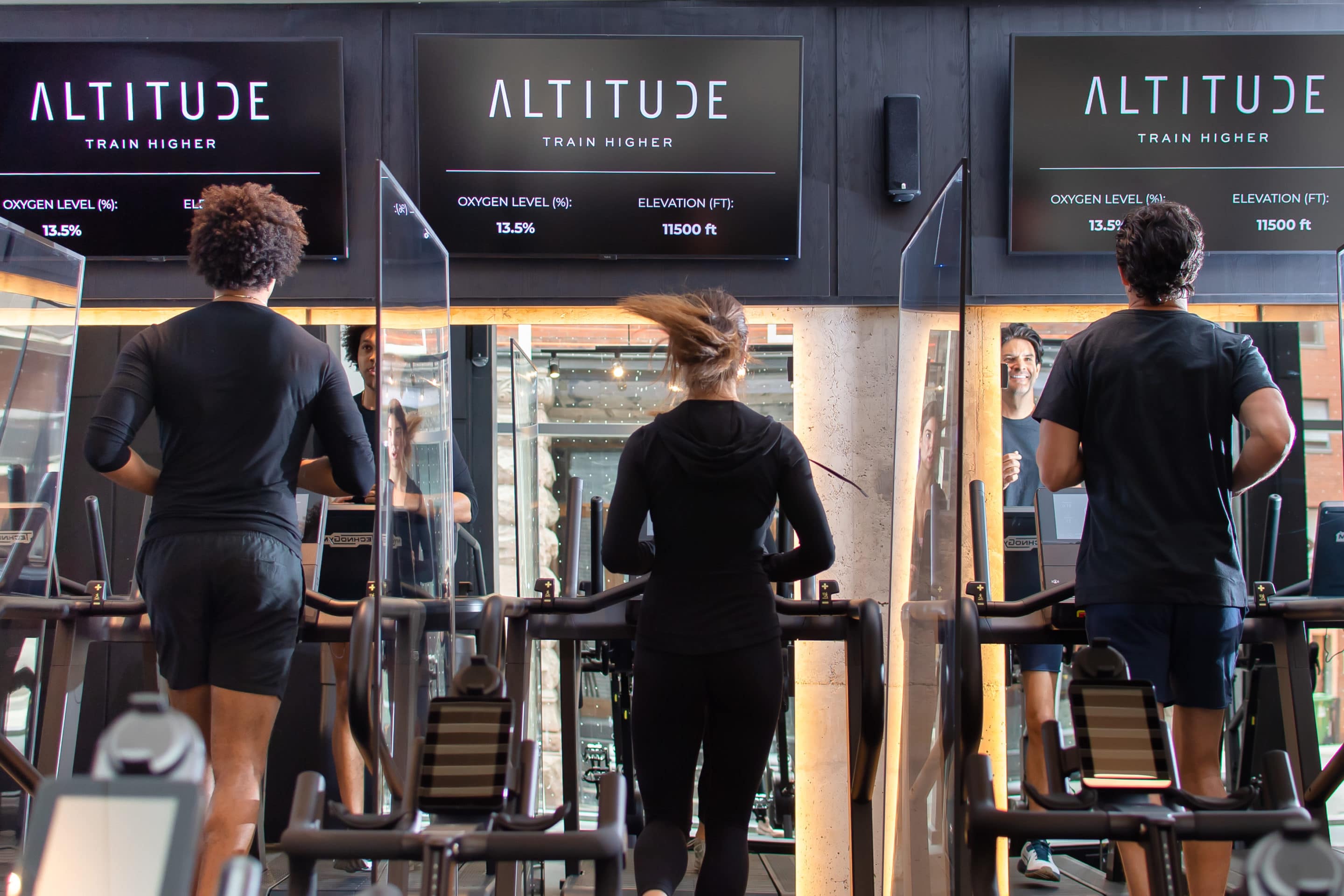 Curious about how Altitude can help you?
Let's talk about what you want to achieve and how to get you there. Meet with one of our coaches virtually or at the facility.