By this point, you've likely scrolled past your fair share of social media pics backdropped by the mysterious Peruvian city in the sky—aunts and uncles communing with shaggy llamas, friends clambering up dirt paths, workmates teetering on a stone outcropping, peering down at the ancient city.
Machu Picchu is one of the most visited tourism destinations in the world. On average, it attracts close to 1.2 million visitors a year and was voted one of the new seven wonders of the world in 2007. The site has become so popular that the Peruvian Ministry of Culture, in an attempt to preserve the site, has had to set a limit of 2,500 tourists entering the citadel a day.
The site's popularity, however, significantly underplays the effort it takes to get there. At nearly 8,000 ft. above sea level, Machu Picchu is perched amongst one of Peru's highest mountain ranges. Meaning whichever route you take to reach the Inca Citadel, you'll have to deal with some major altitude adjustments.
Before embarking on your Inca adventure, check out these potential pitfalls to ensure you're prepared for the trip.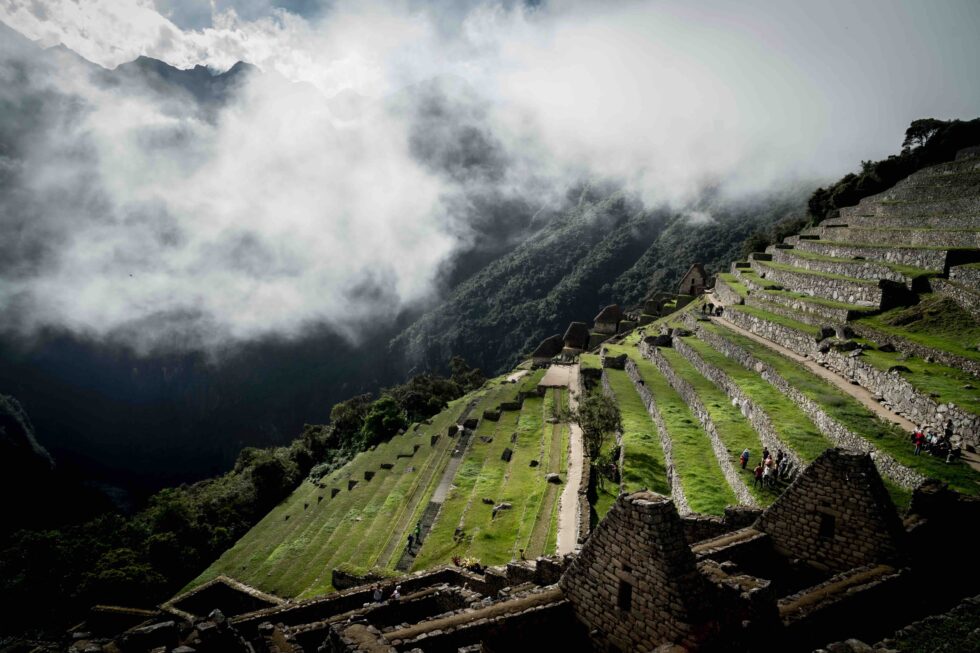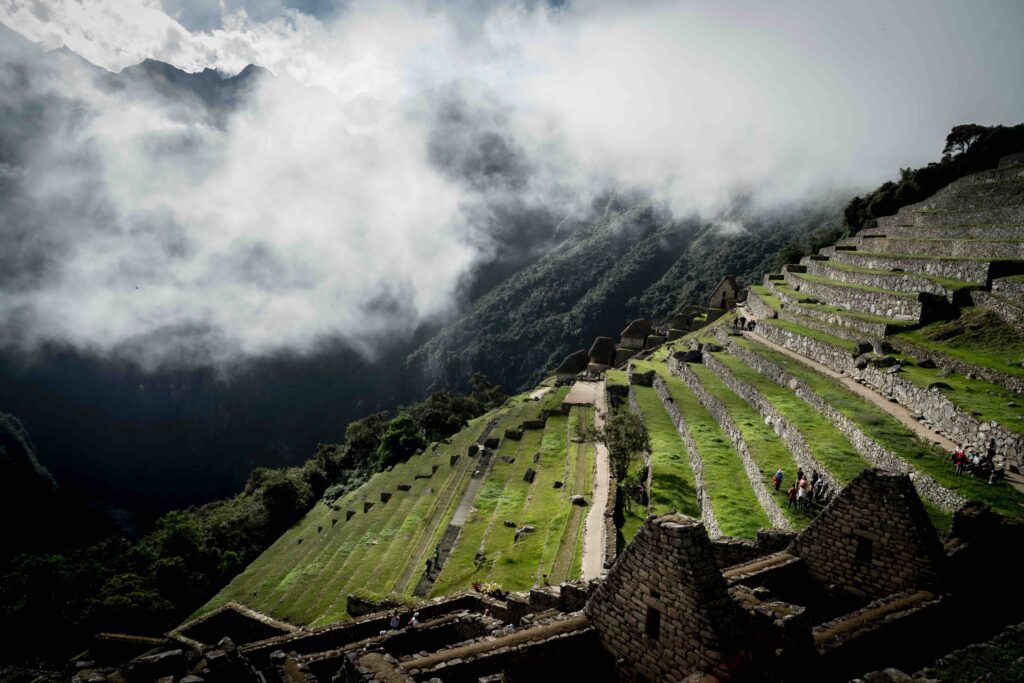 Feeling funny?
The most pressing concern when ascending to high altitude—defined as any height above 8,000 ft.—is altitude sickness. This occurs when the body doesn't have enough time to adapt to decreased air pressure and oxygen levels. Symptoms include dizziness, fatigue, shortness of breath, and loss of appetite.
While not everyone who hikes to Machu Picchu will be afflicted by altitude sickness, those who are may see their Inca adventure come to an abrupt end. To prevent this from happening, take Diamox one to two days before starting your hike. The medication helps reduce symptoms and eases the adjustment to altitude.
It's also a good idea to take the hike slow. Your body needs time to acclimatize to the altitude. To help with the acclimatization process and to make sure you have enough energy, keep yourself well hydrated and fed throughout the hike. The porters cooking your meals should help with this, but it's still a good idea to throw a hydration pack in your bag and some high calorie snacks.
If you do start to experience symptoms, stop and rest for at least a day. If they don't go away, it might be time for you to turn around.

Choose a trail, any trail
There are many ways to get to Machu Picchu. The most popular is the Inca Trail, a four-day, three-night hike through lush cloud forests, ancient Inca ruins, and majestic Andean peaks. In 2002, however, the Peruvian Ministry of Culture introduced permits for the trail, limiting the number of people to 500 a day (approximately 300 of those permits are allocated to cooks, porters, and guides, leaving only 200 for tourists).
To hike the Inca Trail, you have to book it months in advance. It isn't a particularly long hike, spanning only 40 kilometres, but it is straight up some steep Andean paths. The trail hits its peak at Dead Woman's Pass (named after the crests that resemble a woman's supine body) standing 13,828 ft. above sea level.
If you weren't able to secure a permit, don't worry. There are other options. The Salcantay Route is much easier to book and just as scenic. Taking anywhere between five to eight days, this mule-assisted hike passes by the 20,500 ft. Mount Salcanty, one of the most sacred peaks in Inca religion.
You pass Mount Salcanty at an altitude of 15,000 ft. before plunging into a subtropical cloud forest, eventually passing the ancient Incan ruins of Llactapata, nearly as rewarding a sight as Machu Picchu.
If you're looking for a more moderate hike—one that involves a train—try The Lares Route. Taking between three to five days, this trek leads you through the Lares Valley, home to Peruvian locals who still practice Inca traditions like raising herds of llamas and weaving cloth. Along the way, you pass by the 18,000 ft. Mount Veronica and a number of high-altitude Lakes. The trail ends near the Ollantaytambo ruins, only a short train ride away from Machu Picchu.

Dress for the weather…all of it
The higher you ascend, the more the air pressure decreases and the further apart the air molecules spread, causing the temperature to drop. Yet, in the case of Machu Picchu, you may also experience a scorching midday sun that has you sweating through your jacket. To deal with the swings in temperature, wear layers. This way you can shed them as you hike.
When you book your trip, be wary of the time of year. End of November to beginning of April is Peru's rainy season. Many of the trails are closed between these months, but in case you do manage to book a hike during this time of year, bring a waterproof rain jacket and tent fly. You never know when you might get caught in a downpour. Starting each morning's hike soaking wet is a surefire way to catch a cold.
Get in shape!
This one should be obvious, but if you're going to attempt a four-day hike at high altitude make sure you're physically prepared. You don't want to be the person gasping for breath after the first couple hours. Not only will it ruin the experience but it will hold back the group.
In order to prepare for the hike, focus on cardio exercises like running, walking, and swimming. Try to introduce these exercises into your daily routine a few months before your trip. And if you really want to be prepared, come in for a workout at Altitude Athletic Training in Toronto. 
We can help make sure you're training effectively to resist fatigue and maintain high energy on your trek. Exposure to the altitude environment will help you pre-acclimate to reduce and prevent symptoms of altitude sickness. You can find some more benefits here: Hiking, Climbing and Mountaineering. Machu Picchu will feel like a walk in the park after working out with us.