Location: Lake Bled, Slovenia
Just a little over a year ago I took a spontaneous trip with one of my closest friends, Emily. I flew from London to meet her in Ljubljana, the capital city of Slovenia. I didn't know much about Slovenia beforehand but was eager to explore! One of our most memorable days in Ljubljana was our hike around beautiful Lake Bled and the Ojstrica and Osojnica hills.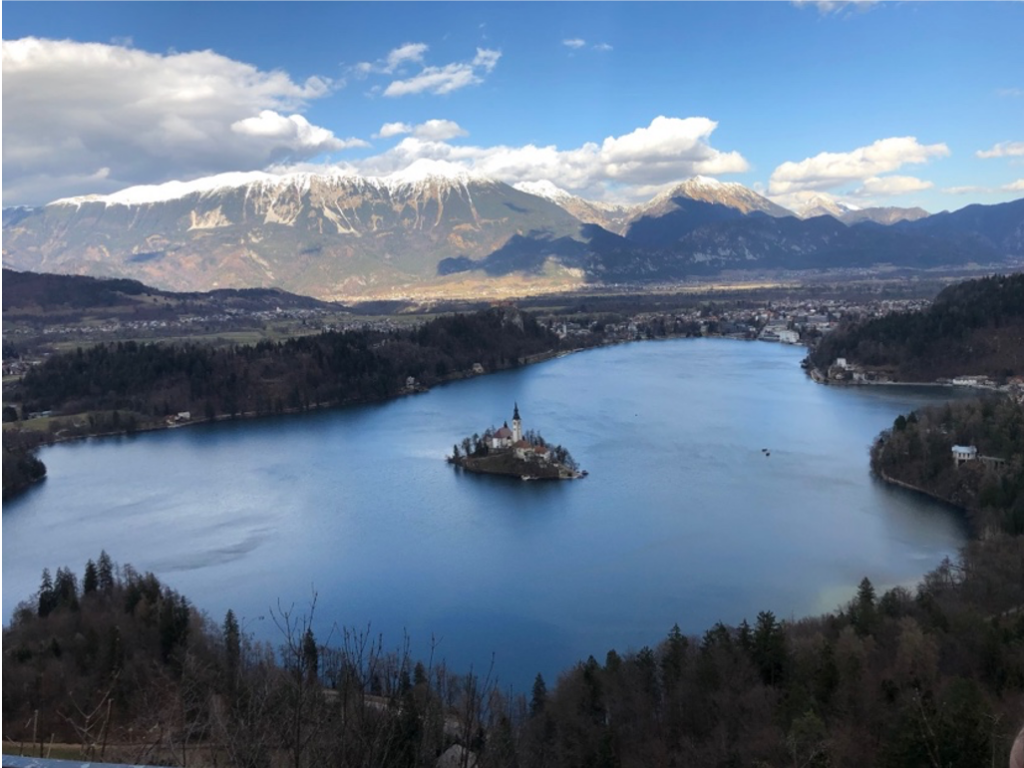 Ojstrica and Osojnica are perfect for those looking for an easy hike with a beautiful view. The highest point is the viewpoint at Mala Osojnica at only 670 m. The whole trip is roughly an hour, which gives you plenty of time to explore the surrounding bay. The hike itself starts at the edge of a meadow and leads you down an unmarked path into a forest. Following the path through the forest soon brings you up Ojstrica and later to the summit at Mala Osojnica. At one point, we encountered what I like to call the Stairway to Heaven. The summit itself features a beautiful benchtop with a truly breath-taking view of the lake. As you can imagine, we spent awhile at the top taking a few photos and stopping for a rest. The descent is slightly more difficult and can be quite steep – although luckily for us it was dry that day and not particularly slippery.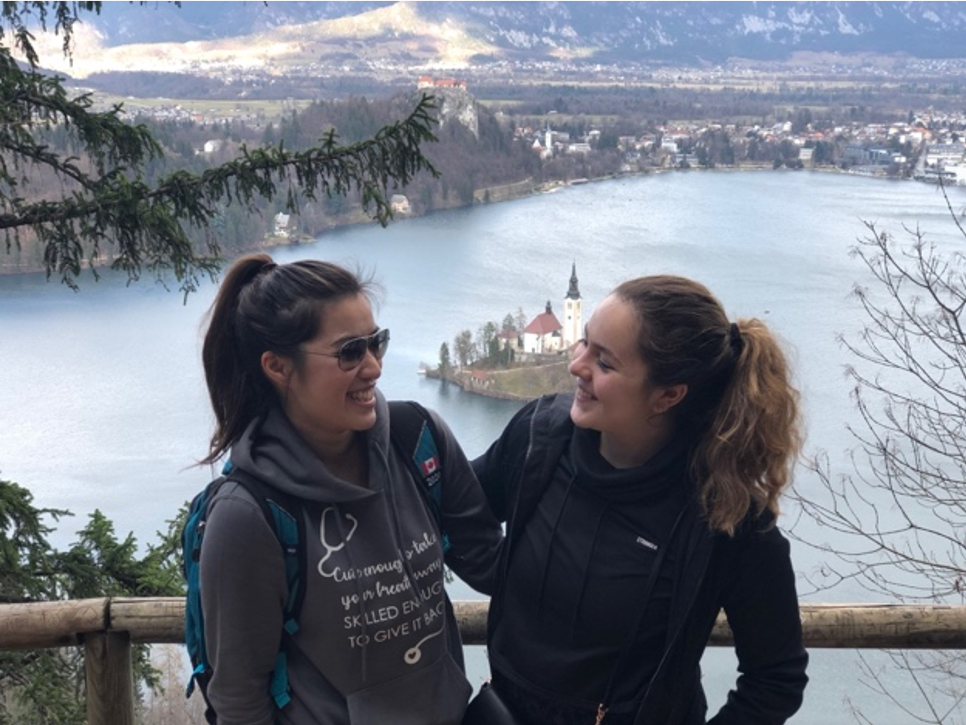 When our world opens up again, if you're heading to Slovenia and want to get a little outdoor adventure into your trip – do check out Ojstrica and Osojnica at Lake Bled!