Buying a new bike can be like welcoming a new family member into the home. It will need a place to stay (preferably inside where it's warm and clean), it will need maintenance, cleaning and upkeep, and it will continue to cost you money for years to come in exchange for hours of joy, happiness, frustration, and anger. Nonetheless, cycling has become more and more popular over the last decade – Business Insider even wrote an article on the newly-coined phrase, "Cycling is the new golf".
There are a few things to consider before you shell out several thousand dollars on your new toy. Read on for what to think about before pulling the trigger.
1. What are you hoping to use it for?
If multisport is your primary goal (duathlon and triathlon), then you might be thinking of going the direction of an aero triathlon or time-trial bike. These machines are built for speed over anything else, but they can have some drawbacks. Aero frames are often less efficient in climbing hills, and so if your A-race is on a hilly course, you may be wiser to stick to a lightweight road bike that is easier to climb with. Many road bikes are actually lighter than tri bikes, whereas the actual wind tunnel-tested aerodynamics of tri bikes are better than road bikes. Another idea to keep in mind is that you can always purchase a pair of clip-on tri bars for your road bike to temporarily convert it into a tri-bike where you can settle into an aero position for long periods of time. It's also good to keep in mind that most cycling clubs don't accept tri bikes during group rides because the aero position decreases the rider's ability to control the bike well in a group scenario.
If your primary goal is to hit the roads and solid surfaces and be able to get outside, a road bike is likely the perfect fit for you. Under the road bike umbrella, there are several options to choose from. Road bikes intended for speed and racing are typically a little lighter weight and will have more carbon components (read: more $$$), and are generally stiffer with higher road feel, kind of like a pair of racing flats for runners. They are designed to be responsive and ultimately to be fast. The frames are built more aggressively with lower front ends and handlebars, meaning they aren't quite as comfortable for the long ride.
Road bikes that are designed for the more casual rider or someone looking to go longer but not necessarily as fast as possible are considered endurance road bikes. Contrary to the lightweight, speedy road bikes, these bikes are built with more flexible frames, generous fits, and less aggressive gearing to allow for greater comfort over longer time. Many beginner riders find these bikes fit the bill perfectly. They also tend to come in a little on the less expensive side since the components aren't geared to be as light as possible.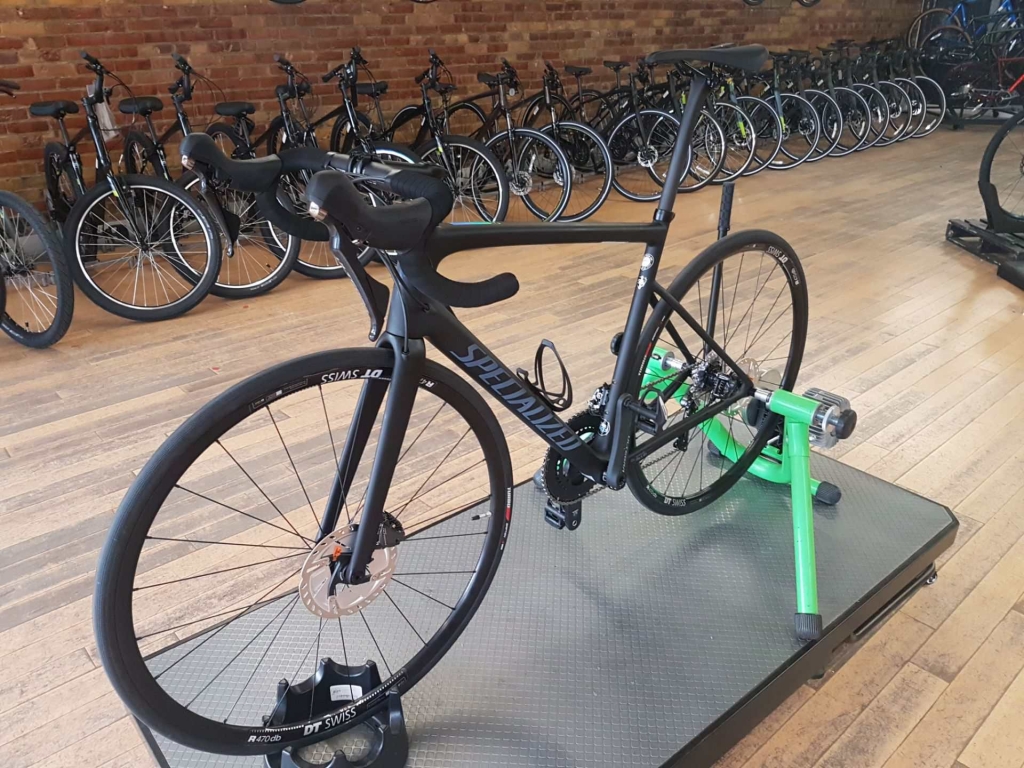 2. What type of surfaces are you looking to ride on?
If you're hoping to hit some dirt roads but not exactly an intense forest trail, a gravel bike may be just what you're looking for. Gravel bikes are newer players in the bike world, and have become a fantastic choice for both experienced and beginner riders as they offer wider tires, greater stability, and more riding flexibility than traditional road bikes. If you're looking to get into the up-and-coming sport of cyclocross, this is what you'll need!
Not quite a road bike and not quite a mountain bike, these bikes are of course heavier than racing bikes, but will give you the flexibility to ride on virtually all types of surfaces. They are fantastic for more social rides, where speed is less a concern and all-day riding is the name of the game. Frames can come in different materials offering heavier or lighter rides, but as with all bikes, it's up to you what you want to shell out.
If you're really hoping to go all-in with nature, your best bet would be a full-blown mountain bike. These bikes offer the thickest, most textured tires with the most stability, with frames equipped with shocks and components to absorb high amounts of force from bumps and jumps. These bikes are not terribly practical for much else other than the woods and tend to not make great commuters either as they are quite bulky.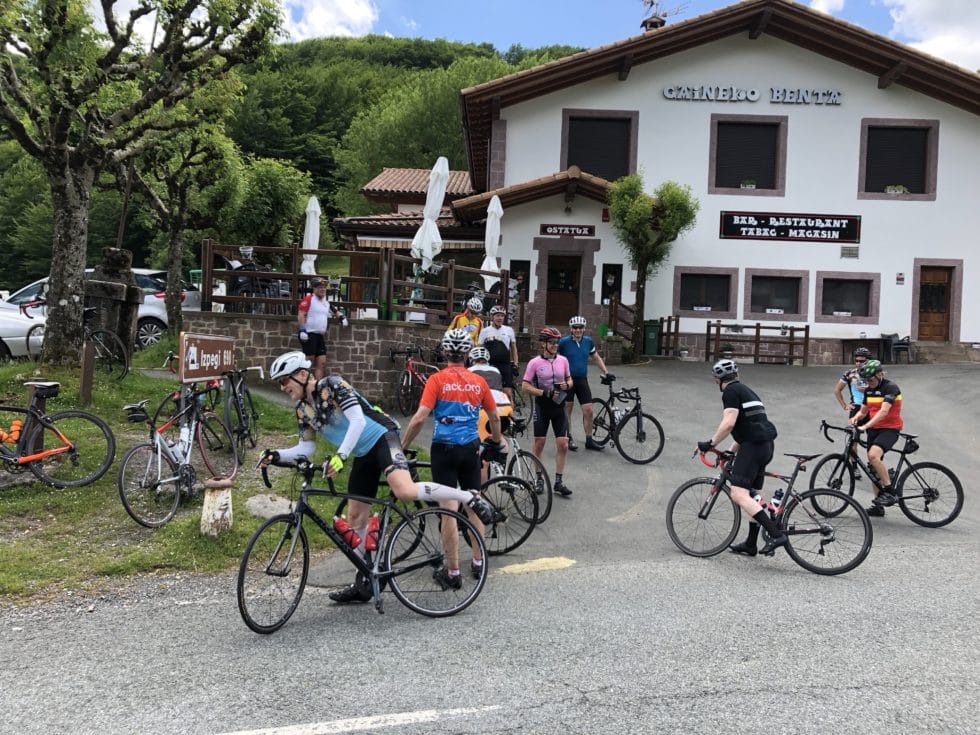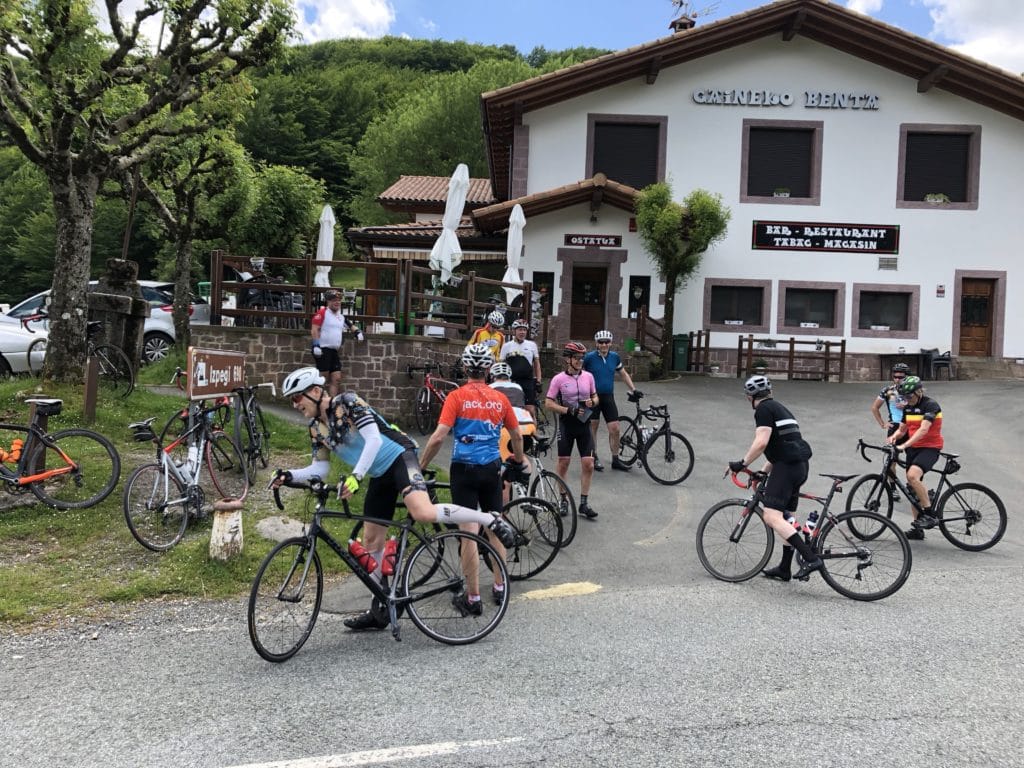 3. What's your budget?
This is a very important question to ask, as you can spend anywhere from $800 for an aluminum frame bike to thousands and thousands of dollars on a custom-made bike with all of the high-end fixin's. In general, the lighter the bike, the greater the price. Keep in mind there are many "middle of the road" options that utilize a combination of materials such as an aluminum frame but with a carbon fork. We suggest that if this is your first bike purchase, look for something decent and not too heavy, but don't break the bank. You can consider buying a bike used, but it's crucial that the frame size is correct for you, otherwise even the best used bike will feel horrible to your body if it isn't fit properly. Don't just "try to make it work" – this is a one-way ticket to getting injured. Finally, invest in a proper bike fit. Most shops will offer you a "complimentary fit" with the purchase of your bike, but these are rarely more than a crude fitting where they ensure the seat is the right height. A truly well-done bike fit takes 2-3 hours and will run you $200-$600 dollars – worth every cent in our opinion. Most bike fitters stand behind their fit for at least one year, so if you start to develop an ache or pain that doesn't feel good, you can go back and have an adjustment made.
With the right bike, for the right price, you can confidently ride into the future and enjoy every hour that your new toy brings you. Cycling changes many peoples' lives and you may just find your next favourite sport off of the links.
About the Author 
Lauren Roberts is a Registered Physiotherapist and Founder of The Running Physio in Toronto. For more information on her team, the clinic, and for more great blog articles, visit www.therunningphysio.ca.