One of the best parts of Altitude is our incredible community of like-minded people.
From unsuspecting adventurers planning to conquer the Seven Summits to ambitious trail runners attempting multi-day races to goal-driven people who care about their health and fitness – everyone here is passionate and doing something special.
Everyday is exciting because you never know who you will meet at Altitude! It's the people that make Altitude special, and if you're looking for inspiration to get started on your own adventure – there is no shortage of inspiration in the altitude chamber. Learn more about some of our incredible athletes and read their stories…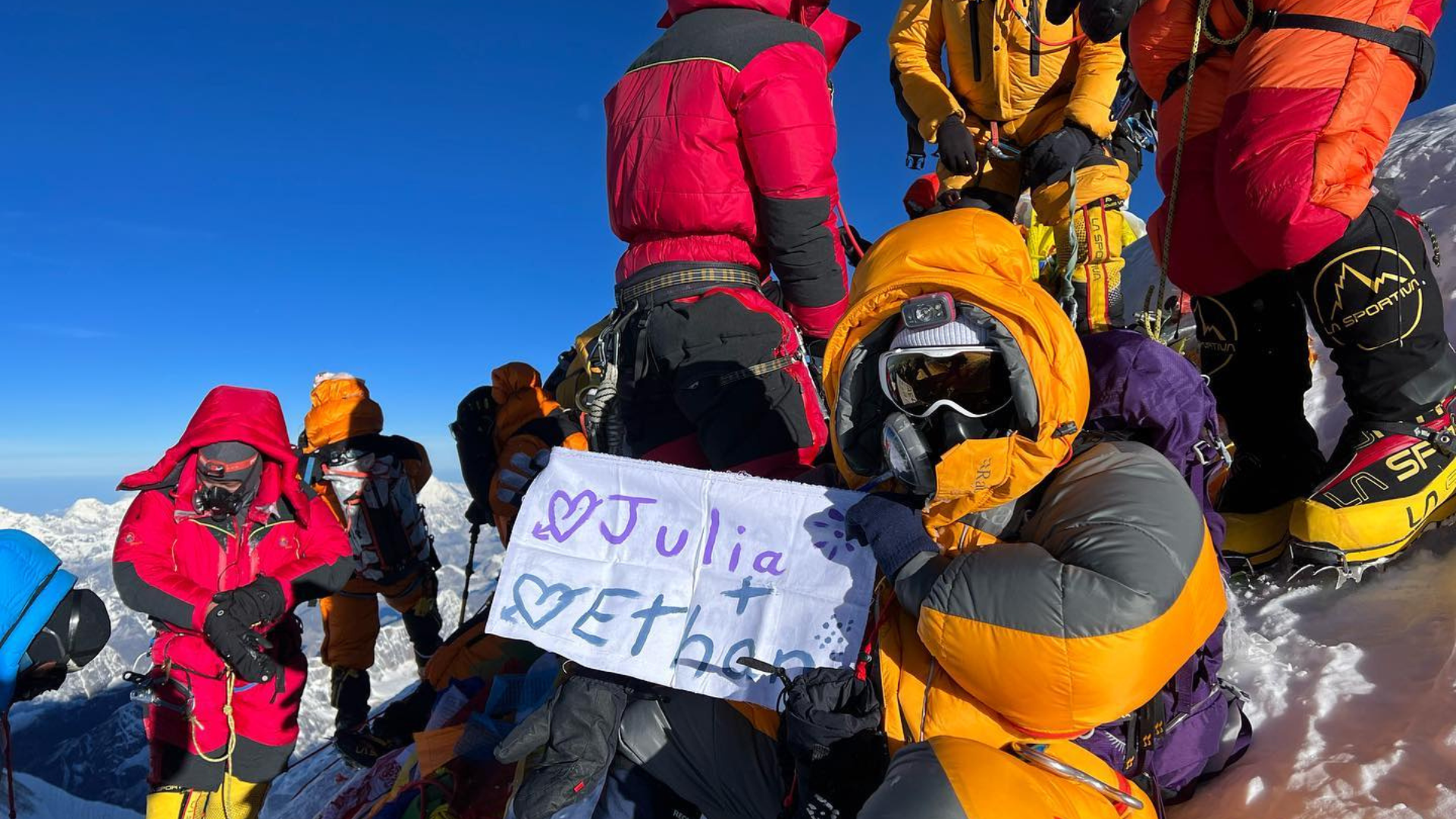 Ema is an entrepreneur, mountaineer and philanthropist who has been climbing the tallest mountains in the world to raise awareness for mental health through her foundation Peaks for Change. Philanthropy and adventure are the driving force behind everything Ema does.
Ema conquered Mount Everest (8849 m) on May 13th, making her the first Portuguese person to do both versions of the seven summits and one of few Canadians to do so as well. On average, climbing Everest takes a lengthy eight weeks with multiple acclimatization rotations. Ema's usage of altitude training enabled her to summit in just 16 days. This is now a record for the shortest successful commercial Everest expedition ever.
Altitude Athletic Training is proud to have been part of Ema's preparation for this extraordinary achievement. Ema has been training at Altitude since July 2021. Her training involved 3-4 chamber sessions at 9000 feet and higher elevation sessions in our 8×8 altitude tent between 17,000 feet – 22,000 feet. Her sessions consisted of treadmill incline walking and stair climber workouts with a progressively heavier pack.
Altitude member Jay's incredibly motivational story proves that no matter where you start – the sky is the limit. 
Jay grew up in the foster care system until the age of 18, where they were mistreated and stripped of their indigenous culture. After aging out of the foster care system, Jay ended up on the streets of Toronto, where they struggled with drug addiction to cope with PTSD from their childhood.
It wasn't until Jay's son was taken away that they decided to get clean to get their son back. Jay has since reached a two-year milestone of being drug-free, has beaten homelessness, has regained custody of their son, and has had two more beautiful children! 
We are inspired by Jay and their perseverance in the face of hardship. We are extremely excited that they are now a part of Altitude. Over the next several months, our team of trainers will be working with Jay to help them accomplish their goal of climbing the highest point in each province/ territory in Canada. 
In doing so, Jay aims to bring awareness to the #EveryChildMatters movement, and to the maltreatment of indigenous persons through the residential school and foster care system. Following their Canada-wide travels, Jay aspires to continue their fitness and mental health journey by climbing the 7 summits! Our trainers will help Jay begin their journey by getting them started with a personalized mountaineering-based workout program, performing various performing assessments, and work on implementing a nutrition plan.
Training in our altitude chamber will also help jay become acclimatized as to give them the most optimal chances of success on their journey. We look forward to working with such a resilient individual and to help Jay accomplish their ambitions. 
"My journey so far has led me to this goal. I want to show myself, my kids and others who have come from the streets that no matter what you've been through, you can always reach for your goals. Don't let your trauma dictate that you can't meet your dreams, take it to the mountain! My entire life has felt like a mountainous climb, so I want to do the real thing and get to the top." – Jay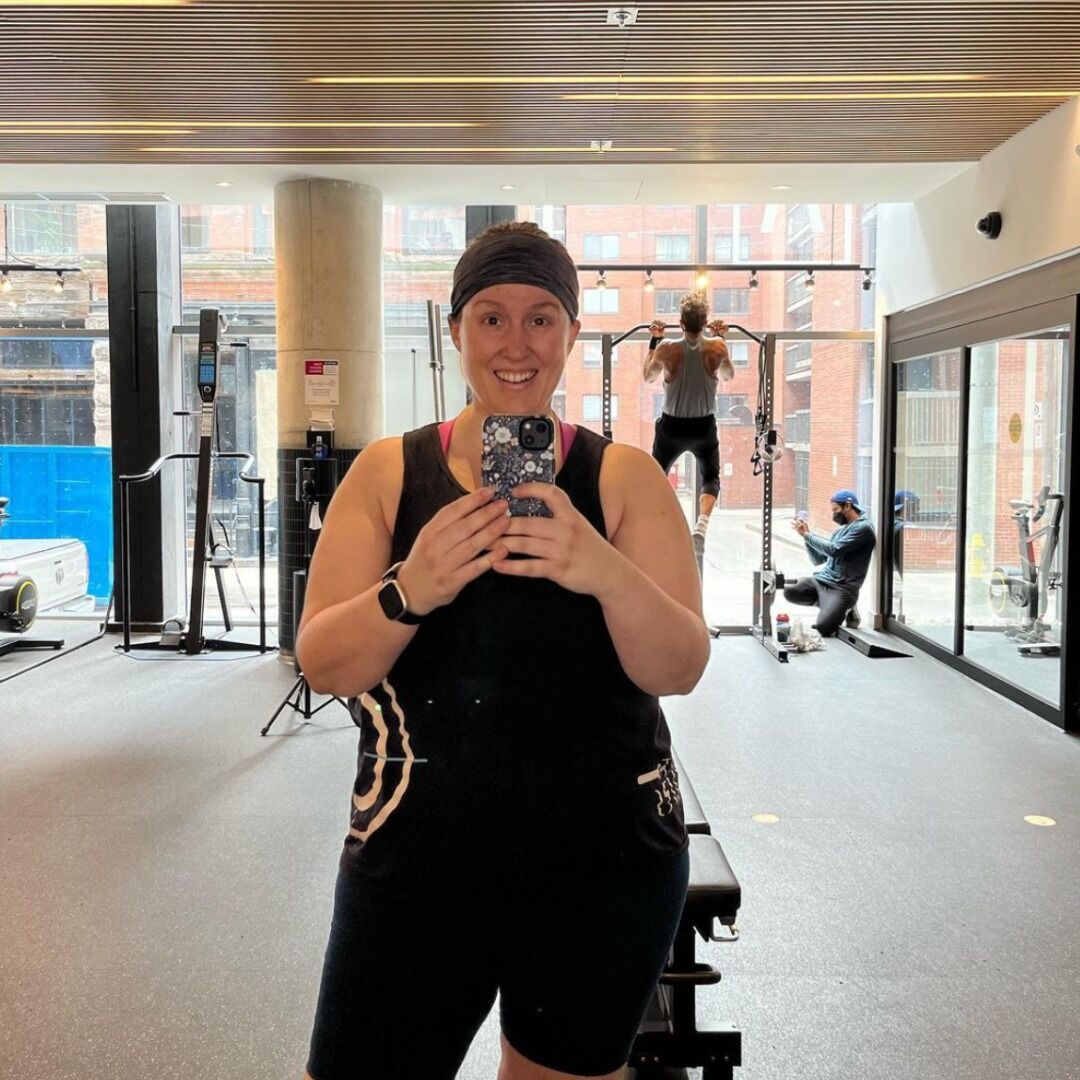 Altitude member Deena is a singer and athlete who inspires so many by sharing her adventures with fibromyalgia. We were incredibly lucky to meet Deena in the Fall of 2021, when she inquired with us about potential benefits of hypoxic training for symptoms of fibromyalgia. This inquiry inspired the creation of a research project seeing if an intermittent hypoxic aerobic training program reduces the activation of pain pathways in the brain in fibromyalgia patients.
In the gym, Deena has been working on a personalized program with Altitude coach Josh Downer. She works super hard and smiles through even the hardest training days on the "The Beast" (Deena's nickname for our stair master). Since training at Altitude, Deena has seen improvements in resting heart rate, muscle mass and HRV since training at Altitude. And most importantly, she "feels stronger and is managing fibromyalgia symptoms".
Currently, Deena is training towards her first ever full marathon in October 2023.
Follow Deena's incredible adventures at her blog and please help support by donating to the Alzheimer's Society of Toronto here.
Robert is on the board of an environmental organization dedicated to cleaning up and protecting the Great Lakes. He is also an elite open water swimmer, who has swam across Lake Titicaca (Bolivia), the Straits of Magellan (Chile), Bonifacio Channel (Italy), the Alcatraz Island (USA), the Bay of Naples from Capri to Naples (Italy) and swam over 25 hours across Lake Geneva from Switzerland to France. Robert recently crossed Lake Tahoe from Nevada to California in 7 hours and 16 minutes.
Client Experiences
Explore the community and read more about our client experiences at Altitude Athletic Training: