WHAT WE OFFER
A personalized training approach, athlete-level tech and a community of like-minded adventure-seekers. Your journey begins here.
What ARE YOU TRAINING FOR?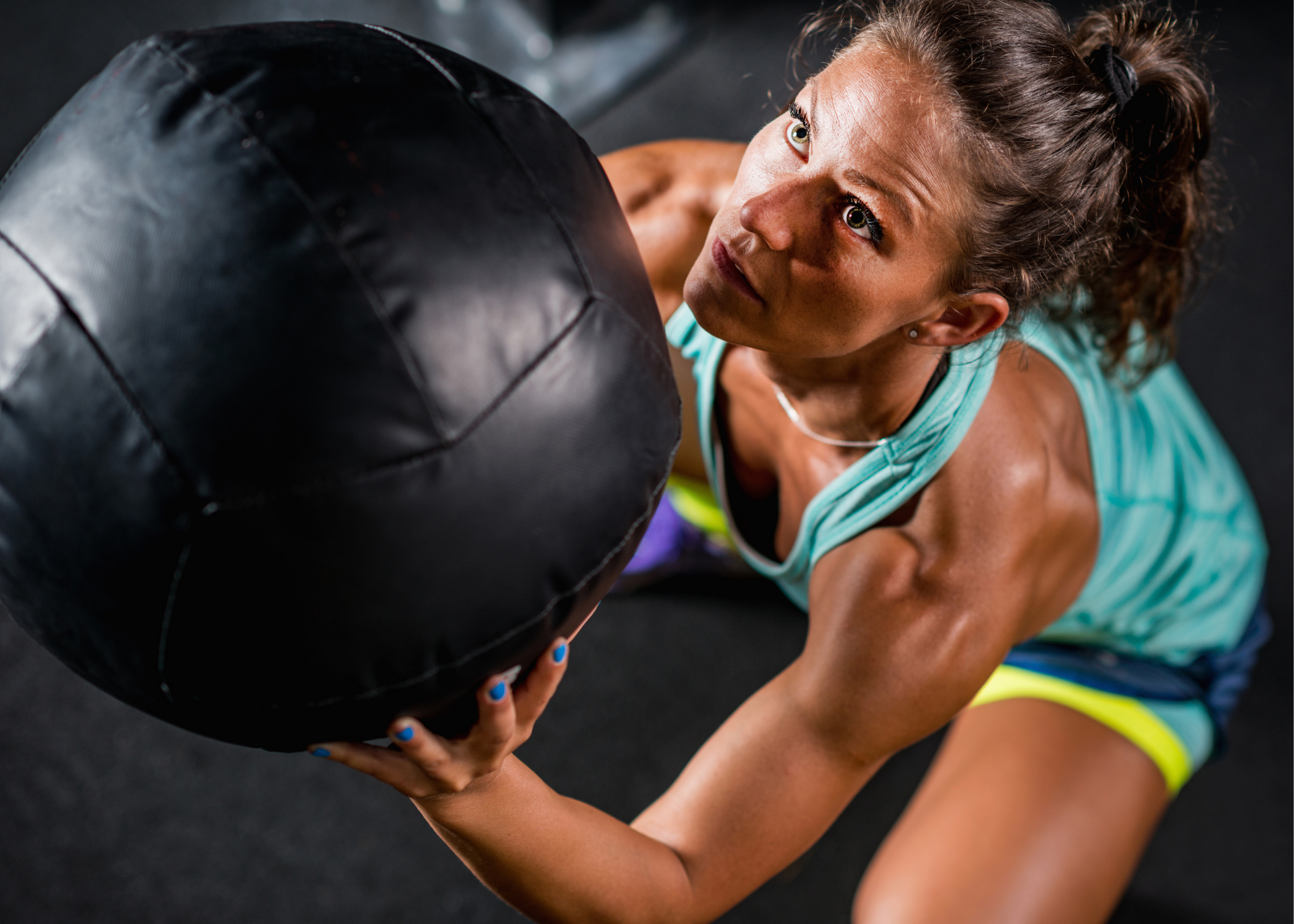 Looking to live a healthier lifestyle and reach your optimal fitness level? You don't have to be an elite athlete to benefit from training at Altitude Athletic. Get active, move well, stay safe and learn new skills. Reach your exercise goals faster with our personalized approach that's based on the latest science.
Running, cycling, triathlon – whatever your endurance-based focus may be, we can equip you with the tools needed to become an even better athlete. Training in a reduced-oxygen environment will put unique demands on your body that can improve your aerobic capacity, stamina and recovery time.
HIKING, CLIMBING AND MOUNTAINEERING
Pre-acclimatize before you travel to reduce the risk of altitude sickness and increase your probability of a successful ascent. We'll help you prepare your body for the mountain, so you can focus on enjoying the experience.
POWER/FIELD SPORT ATHLETES
Power athletes, you've found your competitive edge. Expand your anaerobic system, increase power output and dominate the competition. Our coaches cater to any individual needs – so whether you're on a team or you're an individual athlete, we have you covered with sport specific training. 
What makes altitude different (aside from the altitude)
A PERSONALIZED TRAINING APPROACH WITH A LONG-TERM VIEW
Altitude is different than other gyms because we don't offer one-size-fits-all solutions to our members. Instead, we will work with you to build a multi-layered training program that realizes your very specific fitness, sporting or mountaineering goals. When we build your personalized fitness program, every decision made accounts for your interests, motivations and long-term success.
COACHING EXPERTISE AND A COMMUNITY OF LIKE-MINDED INDIVIDUALS
Work with experienced coaches who have the technical expertise and passion to help you overcome training challenges and optimize your personal performance. Joining our network of driven athletes, mountaineers and fitness enthusiasts allows you to learn from people who have been through similar experiences.
TOOLS TO ACCELERATE GROWTH
Gain access to athlete-level training tools, state-of-the-art tech and specialized training services to help you understand your baseline and achieve accelerated performance growth.
A PERFORMANCE-ENHANCING SPACE TO DO YOUR OWN THING
You know what you like. You need your space. We respect that sometimes our athletes just want to do their own thing inside our performance-enhancing environment. No problem. Both members and non-members have the option to book open-gym-style workouts in the chamber. 
I signed up for a multi-day hike in the Yukon in July and started hiking but quickly realized I had no clue how to train for this sort of elevation in the GTA.  I met with Altitude and felt confident they could not only help me get to the summit of King's Throne on day 1 but also get down the mou...
Read More
Marcia Excellent facility and well run by good people who care. I've been going to the gym off and on for my entire life without seeing much results. I did see progress when I was doing personal training but it was expensive and I stopped going after the pandemic hit. Everything went downhill from there ...
Read More
Tim I joined Altitude Athletic in October of 2021 in preparation to achieve my life-long goal to climb Mt. Kilimanjaro. My trip was scheduled for February – so I had to find a program that would really work for me in the time I had. I chose Altitude solely based on the name and premise of what the...
Read More
Jodi I love this place as it's got top of the range equipment and of course you are getting the gains of altitude as you work out. Everything is spotless clean too. The people are also incredibly nice and helpful. Likely my best gym experience in Toronto to date.
Ian I was planning on trekking at altitude from Cusco to Machu Picchu Peru and I needed to train seriously. Through a stroke of serendipity it turned out that the solution was Altitude Athletic Training. A gym that allows you to train at Altitude in Toronto. The coaches – Josh and TJ – set m...
Read More
Judy Amazing facility that was stocked with high quality equipment for use to train with. The gym looks almost futuristic with their set up and I highly recommend it for anyone looking to take their training to the next level with Altitude's reduced oxygen room. Shout out to Josh!
Anthony Q. Altitude Athletic is making me stronger. My HRV is higher than it ever has been. My resting heart rate is down to 58. Both visceral and subcutaneous fat is down. Muscle rate is up. I'm feeling stronger. My Fibro is behaving. Looking forward to seeing how much further I can go. Thank you Altitu...
Read More
Deena The combination of personalized programming and state-of-the-art technology at Altitude helped me lose my 'Quarantine 15' in just a few months. Their elite team of wellness practitioners is unparalleled – they motivated me to exercise harder + longer than ever before. If you're looki...
Read More
Anthony S. …I have been working out for many years in different countries such as Russia, Canada and Turkey, but this gym is not like any of the those that I have been before. The quality of the staff and and weight machines are amazing…
Firat B. Good location, well managed, Clean and organized. My husband convinced me to try it out. Turns out it was perfect for me. All staff are nice and kind and my trainer is top notch. I've been enjoying my workouts since I joined as a member here. The high altitude chamber makes my work outs even...
Read More
Mia Love the space. So clean and easy to move around. Their classes are so fun and engaging. First time I enjoy treadmill running. Their instructors are also very nice and knowledgeable. Only altitude training gym cananda I believe. Would deff recommend giving this place a try!
Veda On holidays in Toronto, went in for a session after seeing this place in a YouTube video by Will Tennyson. As a programmer I regularly work out to prevent my body from atrophying from sitting at a desk 24/7 but I'm not a "gym bro" or athlete by any means.
Staff was super helpful and...
Read More
Choong Wonderful new Toronto Gym that uniquely offers the ability to train in a higher altitude environment. When I visited the gym was adjusted to 8500ft elevation & it was amazing to feel the difference the altitude makes. The staff were super welcoming & facilities were clean & pretty.
Madison I really enjoyed this class, if offered a lot of variance and options to acclimate to the room and push yourself if you felt ready. The running portion was a full 30 minutes too which was awesome (some classes take into that time with warmup/cooldown). So glad I got a class pack!
Sarah Gym is very unique as it allows you to train in a high-tech altitude chamber. When I visited, it was set to 8500ft elevation and you can definitely feel the difference. Equipment and machines are top notch. Staff was friendly, knowledgeable, very welcoming. Gym is very clean and has nice aesthetics!...
Read More
Rahul S. My husband (Terry) and I (65 and 59 respectively) just returned from our bucket list Mt. Kilimanjaro adventure and cannot thank the amazing team at Altitude Athletic Training in Toronto enough! Not only did we make it to the top but we did so in peak health and with no significant challenges. The te...
Read More
Tracey Summit member for 3 months. Can't speak more highly of Altitude as a "semi-extreme" athlete. Amazing facility and staff, the benefits of altitude training were remarkable for me. I've raced ultras for years, joined Altitude with an aggressive race schedule (3 ultras and a marathon major with...
Read More
Tom I've tried lots of different gyms and fitness classes over the years, including the likes of Barry's Bootcamp and Soul Cycle, and none of them make me feel quite as much like an athlete as Altitude does. The team there actually care about your performance and listen to your goals, instea...
Read More
Jessica This is a truly unique and amazing place! I've trained at Altitude Athletic multiple times and the gym is beautifully designed, high-tech, and the fact you have an entire large room where the atmosphere can change to reflect different elevations is something I've never seen before. The s...
Read More
Edward Altitude Training is a top-notch training facility! It was a pure joy to work with this incredible team. Josh Downer is truly exceptional! He has a passion for what he does! We were impressed with his level of knowledge, patience, kindness, attention to details and personalized touch! The amount of ...
Read More
Denis M.