Elite endurance athletes participate in training camps in the mountains to trigger physical and mental benefits that can last for weeks. In our introductory coach-led altitude camp, you don't need to be an elite athlete or travel far distances to get the benefits of altitude training. Step into the chamber for this 4-week guided program that will progressively take you up from 5000 ft on Day 1 to 9000 ft on Day 4. The focus is cardio and sessions are done on a bike or treadmill. 
ELEVATION LEVELS
DAY 1
5000 ft/1524 m
Run OR Bike
DAY 2
6000 ft/1828 m
Run OR Bike
DAY 3
8000 ft/2438 m
Run OR Bike
DAY 4
9000 ft/2743 m
Run OR Bike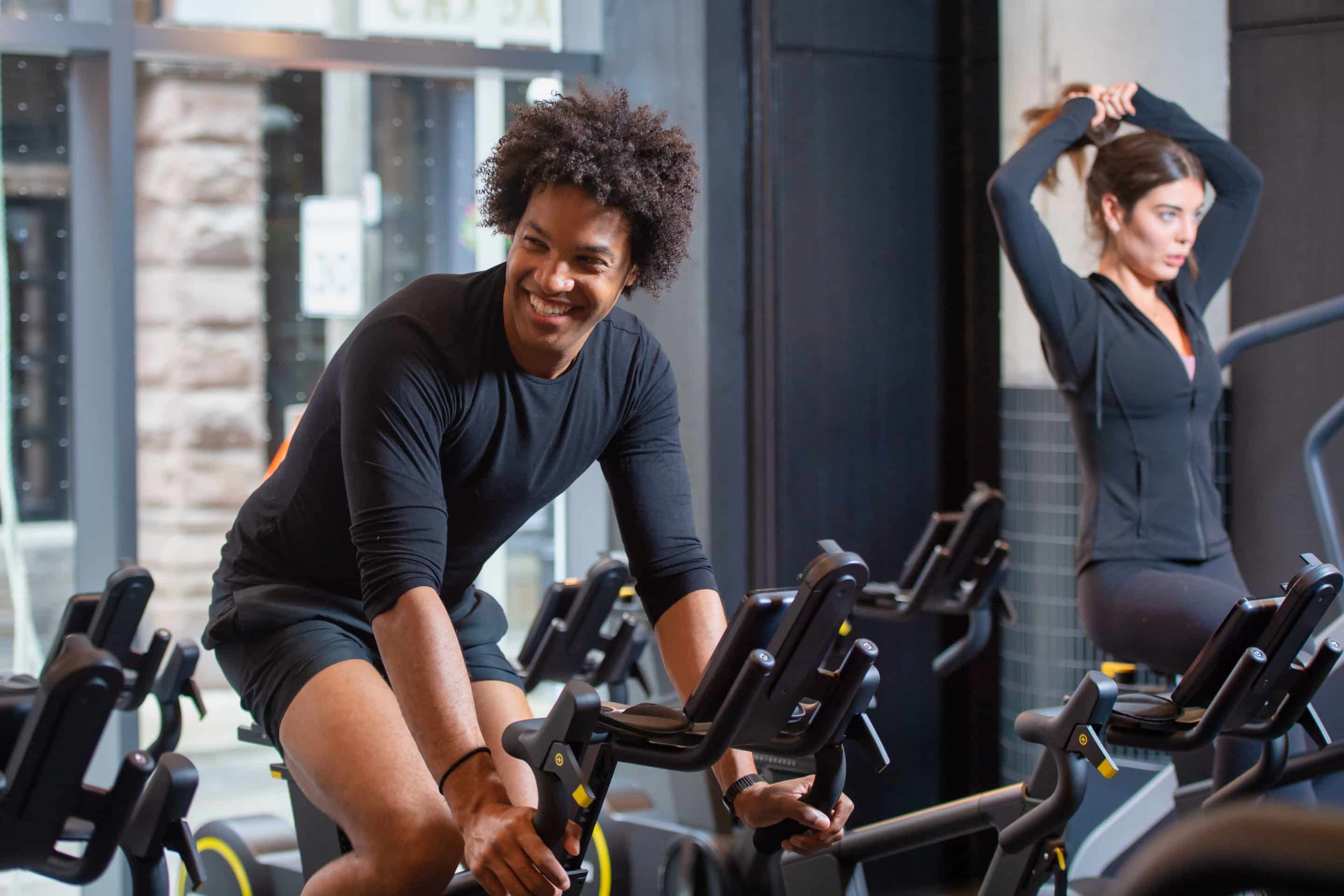 LEARN ABOUT ALTITUDE TRAINING
Training at altitude leads to physiological adaptations that make your body more efficient at using oxygen – which improves stamina, speed and endurance. Interested in how it works? Throughout the program, you'll learn more about the incredible science behind altitude training.
What you get:
4 sessions, each 60 minutes in length at increasingly higher elevations 

 Sessions are coach-led and done on either a bike or treadmill
Pulse oximeters (SPO2) and Polar H10 heart Rate Monitors available
COACH GUIDANCE. WORKOUTS BASED ON SCIENCE. EQUIPMENT THAT ADJUSTS FOR YOU
On each day you'll be following an altitude workout that has been designed by our coaches using altitude training literature. The workout will be available on your phone through the Altitude fitness app: Mywellness. You can scan your workout into the bike or treadmill using a QR code. Our equipment will automatically adjust speed, incline, resistance, etc. so you don't have to worry about adjustments, you just have to focus on training.
INTRO TO CARDIO AT ALTITUDE SAMPLE DAY ITINERARY 
0:00-0:10 – Introduction 
Performance adaptations to Altitude training 

 

Hematological Adaptations 

 

Aerobic Efficiency, Running/Cycling Economy Adaptations 

 

Equipment Orientation

 

Logging in and tracking workout sessions

 

Tracking advanced running/cycling metrics 

 
0:10-0:20 – General Warm Up  
0:20-0:50 
Cardiac Output Intervals

 

Learn the how and why of interval training at altitude
0:50-0:55  
0:55-1:00 
We're taking limited spots. Reserve your spot today!