Simulated altitude training is a cutting-edge fitness and performance technique that is gaining popularity among non-elite athletes and fitness enthusiasts worldwide. This training method involves exposing the body to short periods of reduced oxygen levels, which stimulates a range of physiological responses that can enhance athletic performance, boost endurance, and improve overall fitness.
Meet with A Coach
Whether you're a weekend warrior, serious exerciser or just starting out on your fitness journey, training at altitude can help you take your performance to the next level. Talk to a coach about the benefits for you and your specific training goals.
See greater gains in lean muscle mass vs. training at a regular gym. Resistance training at altitude increases the metabolic stress in your muscles, which is one of the key factors to increasing lean muscle mass. Altitude training has also been shown to increase muscle fiber recruitment and improve muscle endurance, allowing you to lift heavier weights for longer periods of time.
Simulated altitude training is a highly effective training method for fat loss. Decrease fat mass more effectively and create a larger caloric deficit with the same amount of exercise. In one study, participants saw a reduction in fat mass of about 7% by training at altitude compared to the group training at sea-level, which didn't see any reduction.
Since you've got big training goals and not a whole lot of time on your hands, it's time you found a way to train smarter. With the unique demands altitude puts on your body, you can see fitness gains in about half the time of your regular sea-level workout and at a lower training load (i.e less wear and tear on your body).
Elevate Endurance and Cardio
By inducing a state of hypoxia, the body responds by boosting oxygen delivery to muscles and improving the efficiency of the cardiovascular system. The result is an increase in your overall stamina and endurance, allowing you to perform at a higher level for longer periods of time.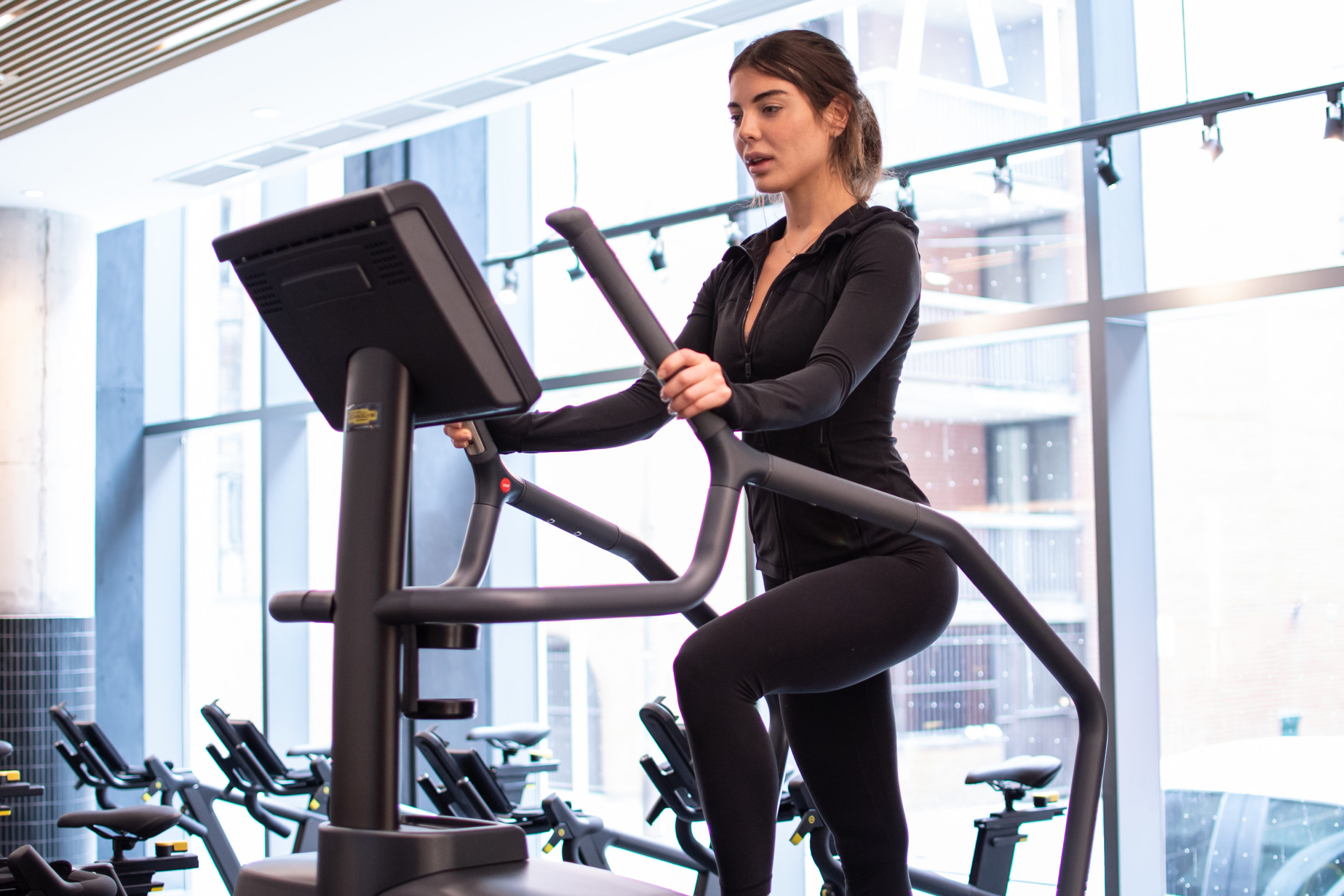 Book a Session
If you're looking for a more efficient and effective workout, you've come to the right place. See greater benefit in the altitude chamber compared to workouts at a regular sea-level gym. Book a drop-in session and try it for yourself.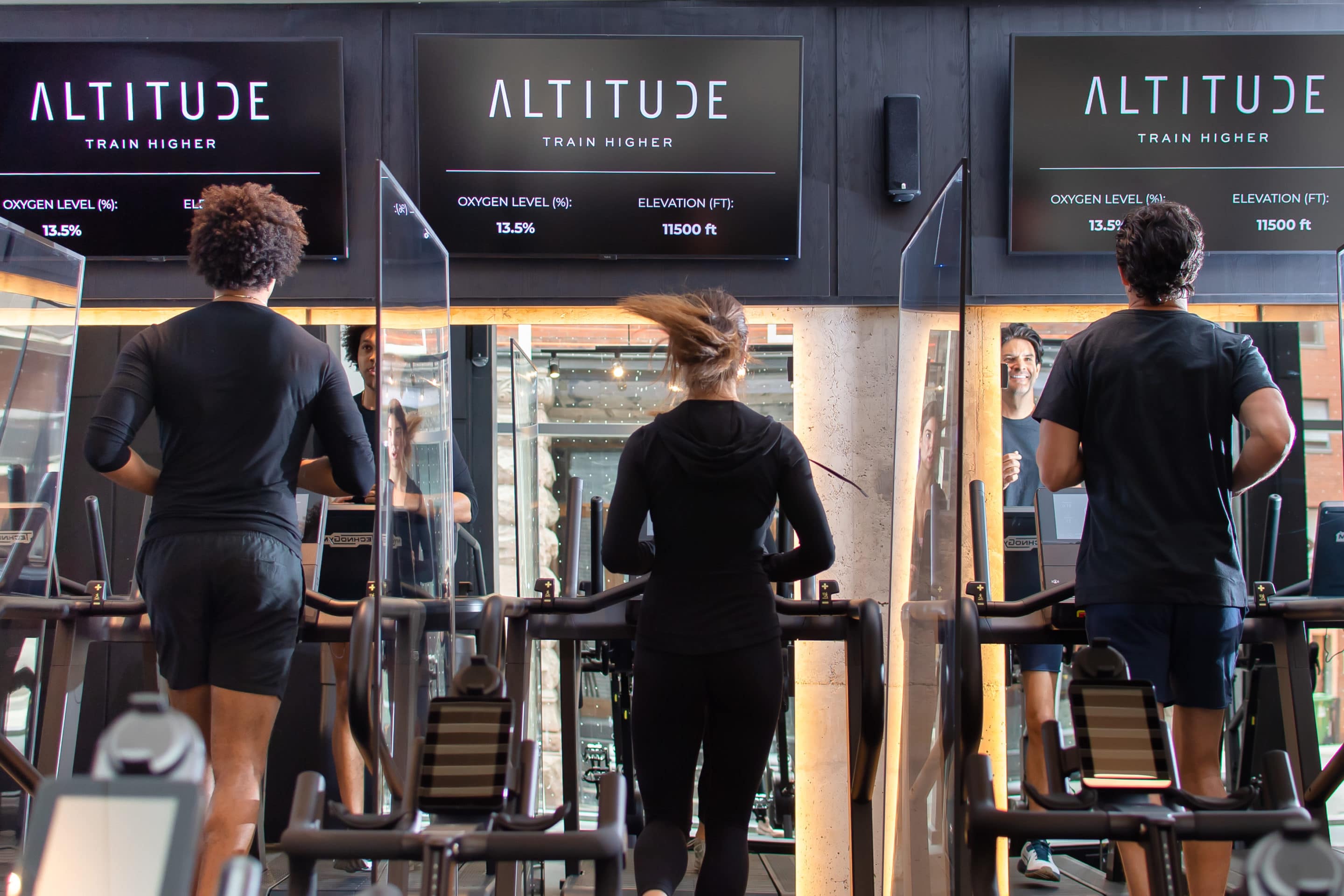 Get a Personalized Plan
We want to know exactly what your fitness goals and dreams are, so that we can test and see where you are at, then develop a plan to get you there. And not only can we get you there, we can get you there faster. Get access to a well-structured program designed by an expert that addresses your specific needs and optimizes your use of our simulated altitude environment.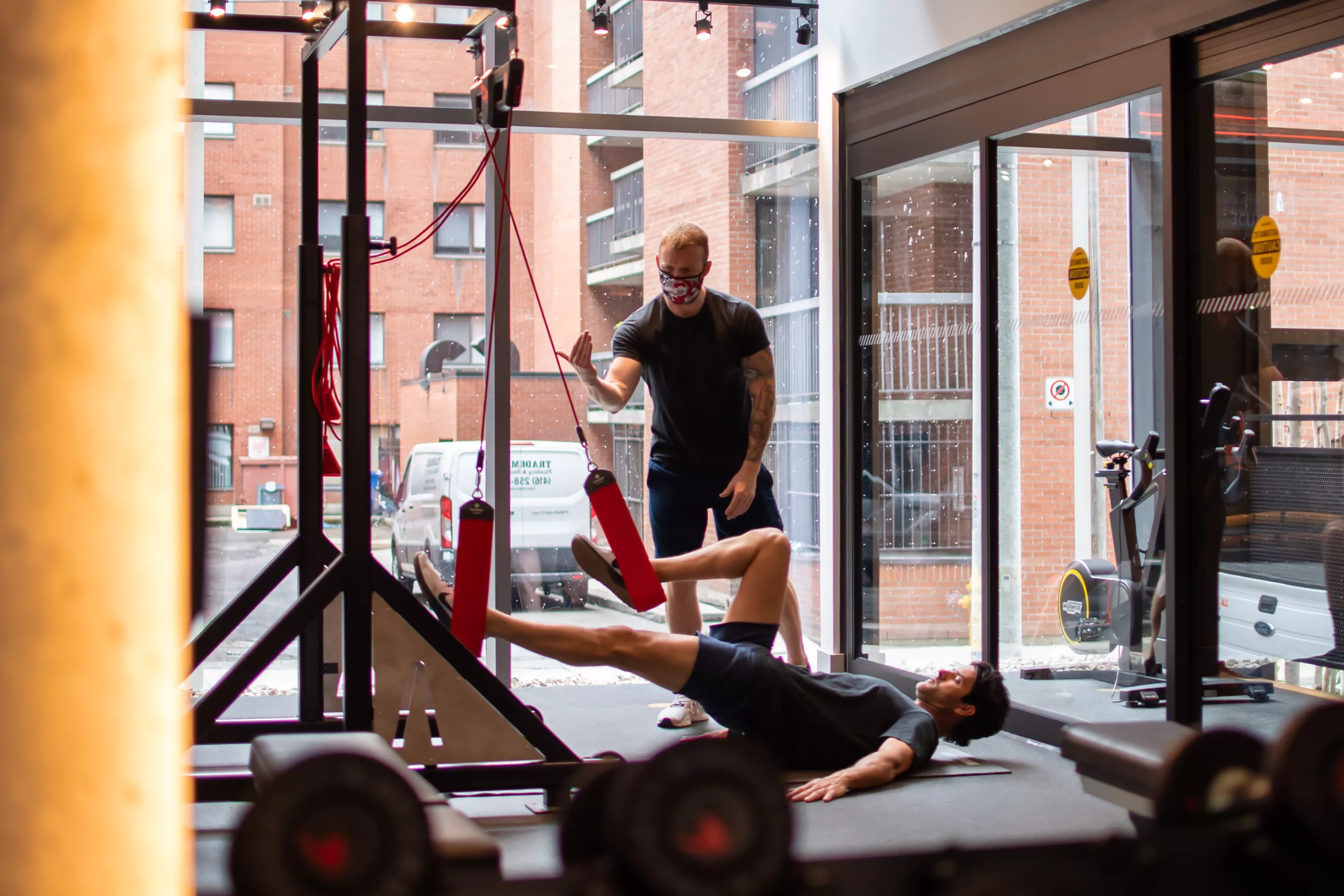 Let Your Coach Do The Thinking For You
Try a personal training session at Altitude. Schedule a complimentary session with one of our expert coaches and experience what one-on-one coaching is like in our one-of-a-kind environment. Get direct support, motivation and take the guesswork out of training.
Client Experiences and Case Studies
I have for years tried to find a gym that didn't treat me like a $, somewhere that would educate me and help me understand my body in relation t...
Read More
Ryan Excellent facility and well run by good people who care. I've been going to the gym off and on for my entire life without seeing much results. I did...
Read More
Tim The combination of personalized programming and state-of-the-art technology at Altitude helped me lose my 'Quarantine 15' in just a few months. Th...
Read More
Anthony S. EVIDENCE-BASED TRAINING
The latest research on simulated altitude training shows benefits that contribute to general fitness, overall health and disease prevention. Some of these benefits include weight loss, lowered body fat percentage, blood pressure and cholesterol levels. Click below to learn more about how hypoxic training can enhance the way you feel in your body
See Case Studies