Located in the Toronto core, Altitude Athletic is Canada's largest publicly accessible altitude training facility. Featuring premium equipment and elegant design, we offer the best of both worlds in training and amenities.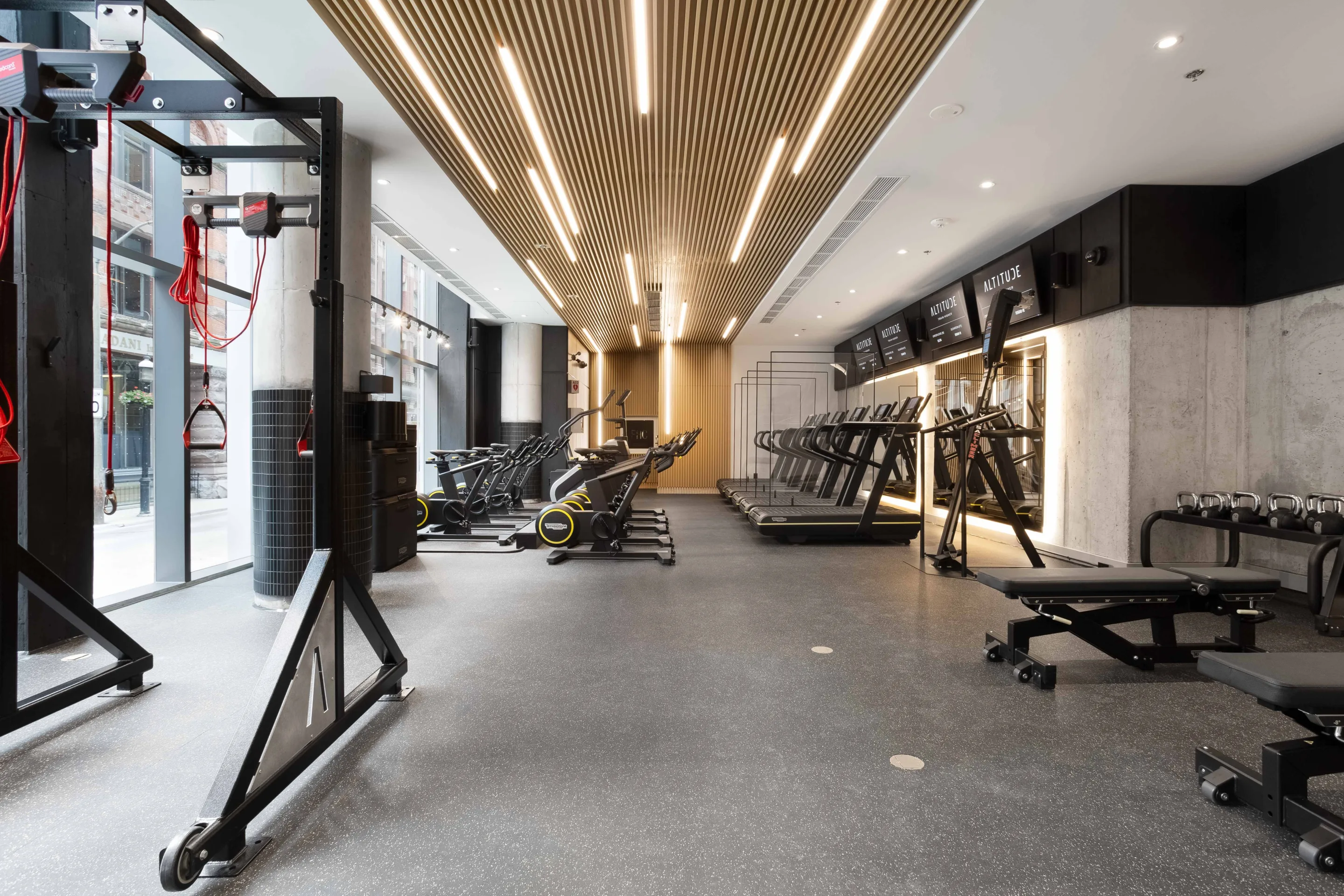 Canada's Most Advanced Gym
We worked with the leaders in simulated altitude training technology to create our space. It is fully equipped for a range of endurance, mountaineering and power-based training. Our altitude room operates across three different altitude zones in order to stimulate a range of physiological adaptations while you train. Outside the chamber, you'll find all the amenities you need – including rain showers with luxurious Graydon Skincare products , lockers and towel service.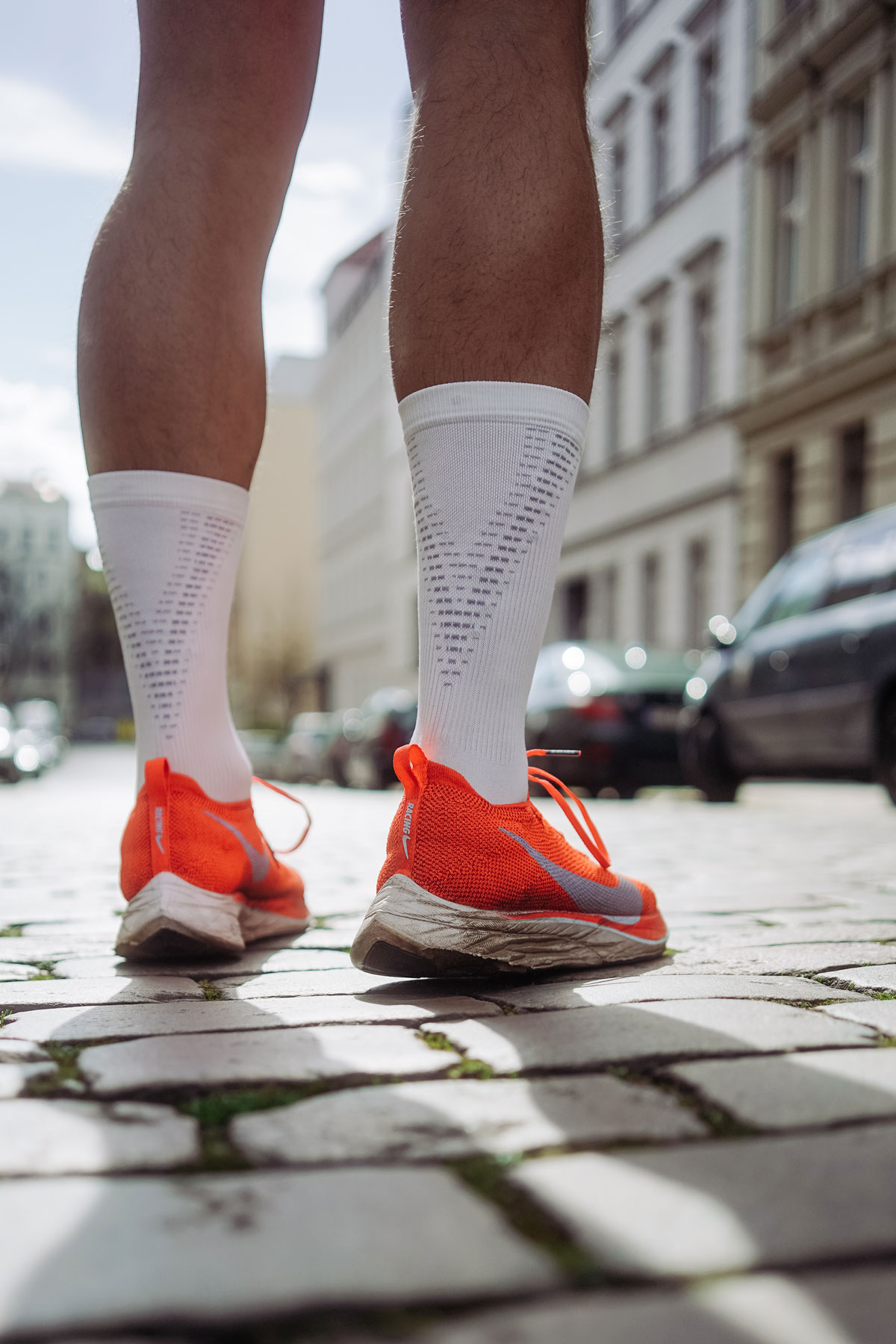 Designed to Inspire Greatness
We've partnered with Toronto-based design firm Wolfe ID to create a clean, refined space that's meant to transport you from the bustle of downtown Toronto to a peaceful and inspiring environment. We've combined natural materials with the latest technology and comforts to provide a focused, stimulating experience every time you come to the gym.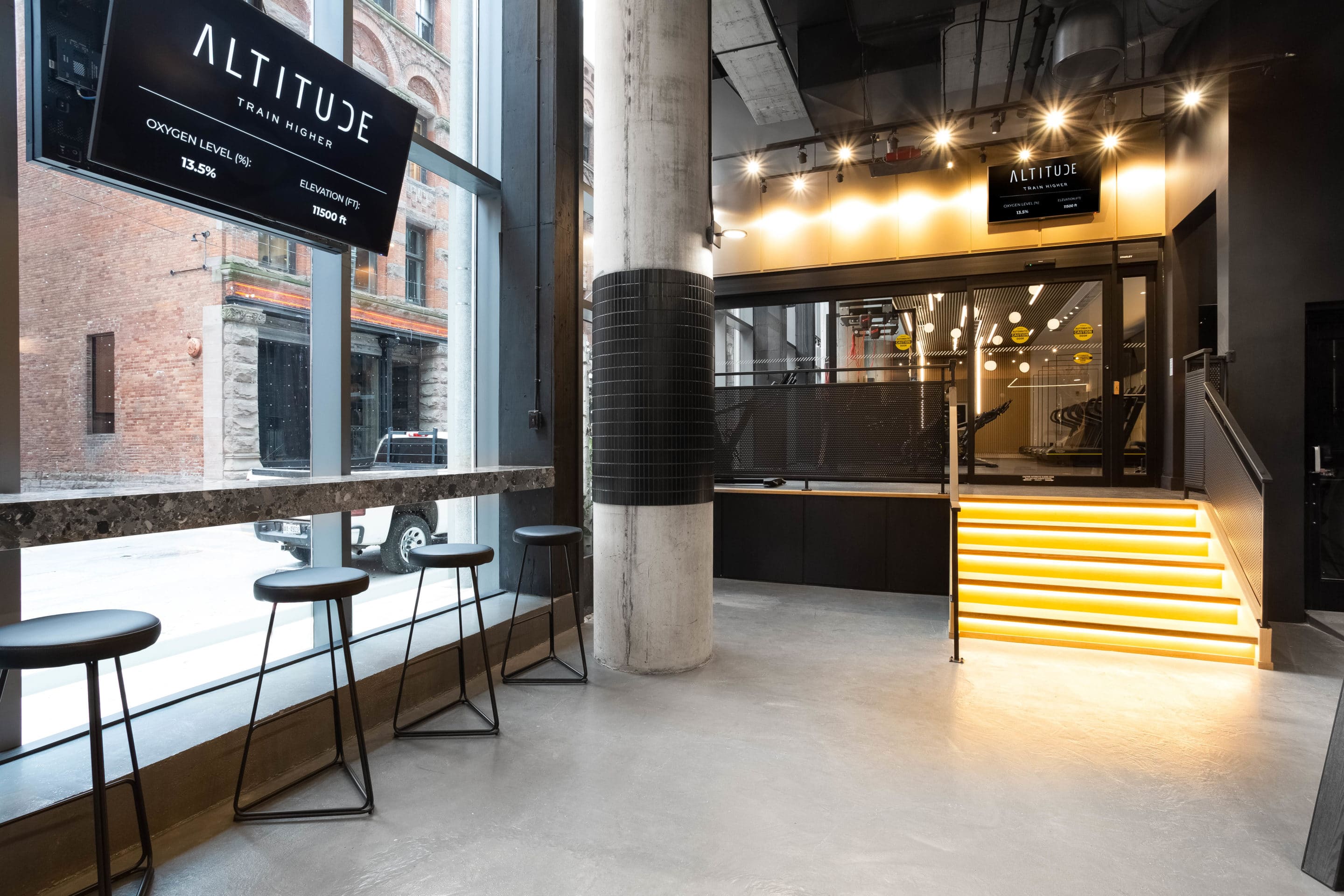 The Ideal Training Environment
Whether your goal is to crush a marathon, summit Kilimanjaro, or stay fit for life, we aim to create the perfect training environment for you to succeed. We believe that bringing together a group of determined, like-minded athletes to train will yield extraordinary results.
Technogym Skillrun Treadmills
Technogym Skillbikes
Kickr Core Bike Trainers
Cable Tower
Versa Climber LX
Stair Climber

TRX

Dumbbells

Kettlebells and Functional Training Tools
Squat Rack

Custom Weighted Mountaineering Packs