Toronto sits at 76 meters (approx. 250 feet) above sea level where there is approx. 20.9% oxygen in the air. In our 1,200 square foot chamber, we can reduce this amount to simulate elevations as high as 12,000 ft (3657.6 m). For individuals looking to go higher, we can set up an 8×8 training tent inside the chamber that simulates up to 22,000 ft (6705 m).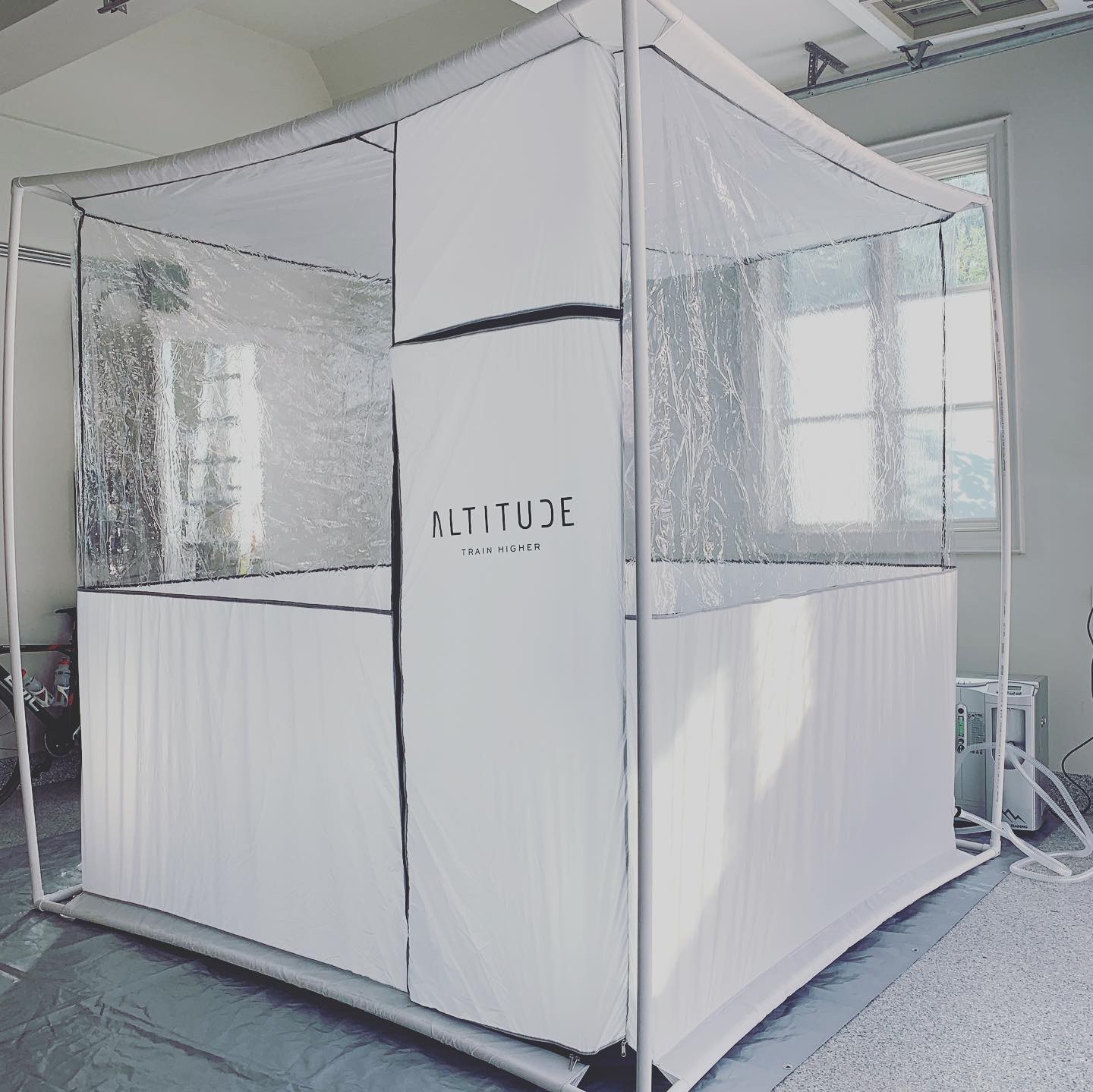 Features
 The tent is fully air-conditioned and can be equipped with bikes, a stairclimber, Versa Climber, dumbbells and functional training tools. Prior to making your reservation, please indicate the type of equipment you wish to use. Note: treadmills cannot be brought inside the tent due to size limitations, however we can accommodate most other cardio pieces. 
Altitude Tent Pricing
Purchase a single tent session or a package of multiple sessions. The tent can be reserved for up to 90 minutes per session. Payment is required upfront and an additional fee is charged per person, per session if you wish to bring guests with you. Note the tent can accommodate up to 4 individuals. 
| | | | | |
| --- | --- | --- | --- | --- |
| Number of Sessions | 1 Session | 3 Sessions | 5 Sessions | 10 Sessions |
| Fee | $700+HST         | $450+HST per session | $400+HST per session | $300+HST per session |