Altitude is the largest simulated altitude training gym in the world and the first publicly-available facility in Toronto. Simulated altitude training is working out in a reduced-oxygen environment that simulates the thinner air found in the mountains. Training in an environment like this challenges your body to work harder with less available oxygen. Your body rises up to this challenge by becoming more efficient at using the oxygen available to it, triggering a range of health and fitness benefits you can't get at a regular gym. We've designed an exclusive membership for 60 Colborne residents to get the most out of our facility, technology and coaches.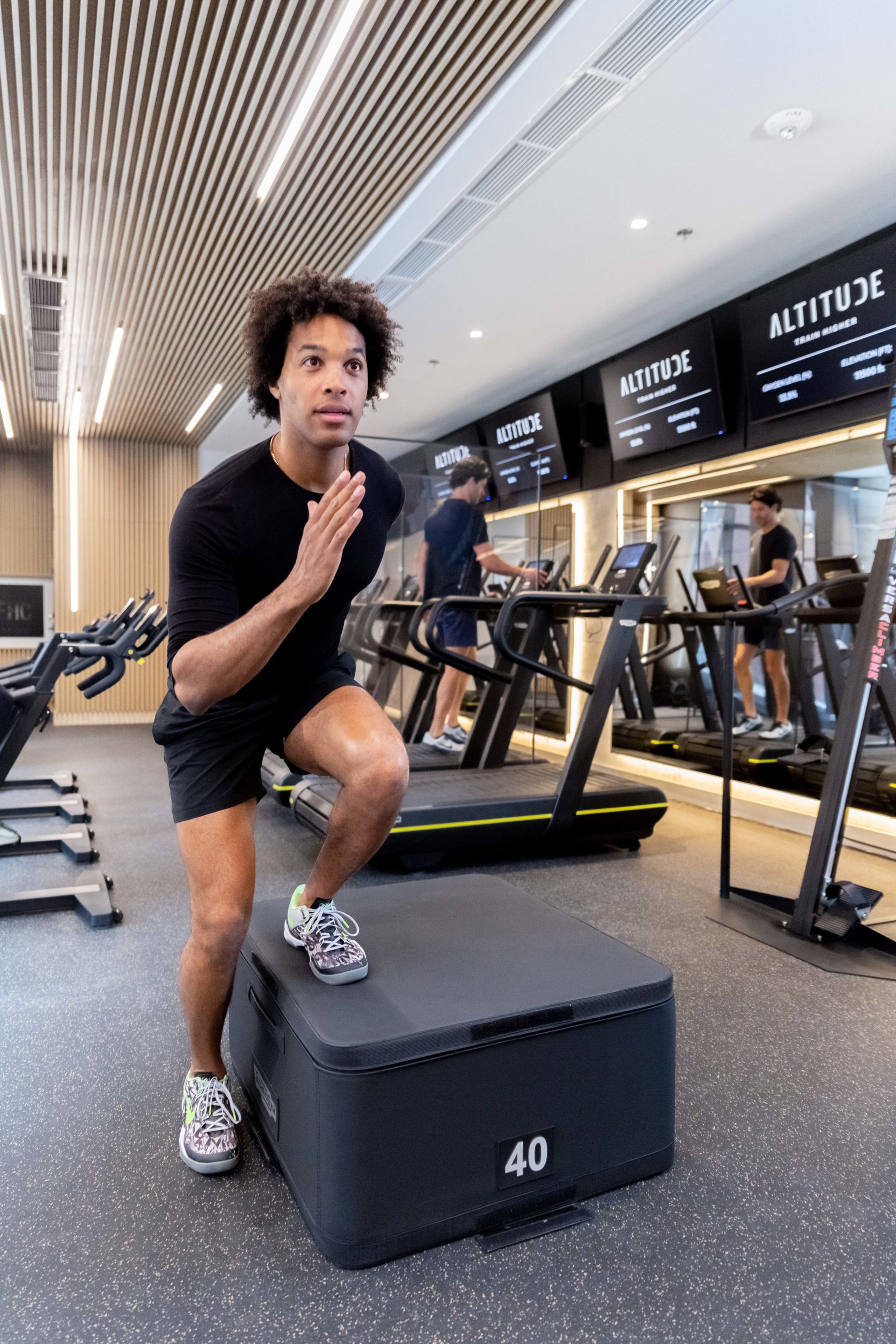 The 60 Colborne Membership
Ideal if you're looking to train your way in our performance-enhancing environment. You get unlimited facility access, an initial fitness assessment, and a library of coach-designed, research-backed workouts to follow at Altitude. Here's what you get: 
Unlimited Facility Access 

Altitude Workout Library: access to coach-designed workouts for various training goals
Term Length
Price
Month-to-Month

$179+HST

/month

3 Months

$483.30+HST (upfront)

6 Months

$912.90+HST (upfront)

12 Months

$1718.40+HST (upfront)
Interested in Memberships at Altitude Athletic Training? Meet with an Altitude Coach! 
Be part of a gym unlike any other in Toronto. Talk us through your goals and athlete-type, and we'll give you our training recommendations. If we can help, we'll let you know how, why and next steps. Book a time to meet with one of our coaches at the facility or virtually. They'll help you learn about the best training options for you and plan next steps.