The below experiences have been amazing and life changing for me. I have never been an adventurous spirit, but my father, Brian has encouraged me to join him on these trips and I am forever grateful for that. I am a very different person before I took on these expeditions and I have changed for the better. Adventures teach you how to be mentally strong and not take things for granted. When you are in a state of angst or pain – you learn about yourself. When you learn about yourself you can teach yourself to be more confident and have less fear. Below I am writing about my experience alpine touring at Lake O'Hara Lodge in BC. Read more about my experiences road cycling in Mallorca and kayaking/camping in the Yukon and Alaska.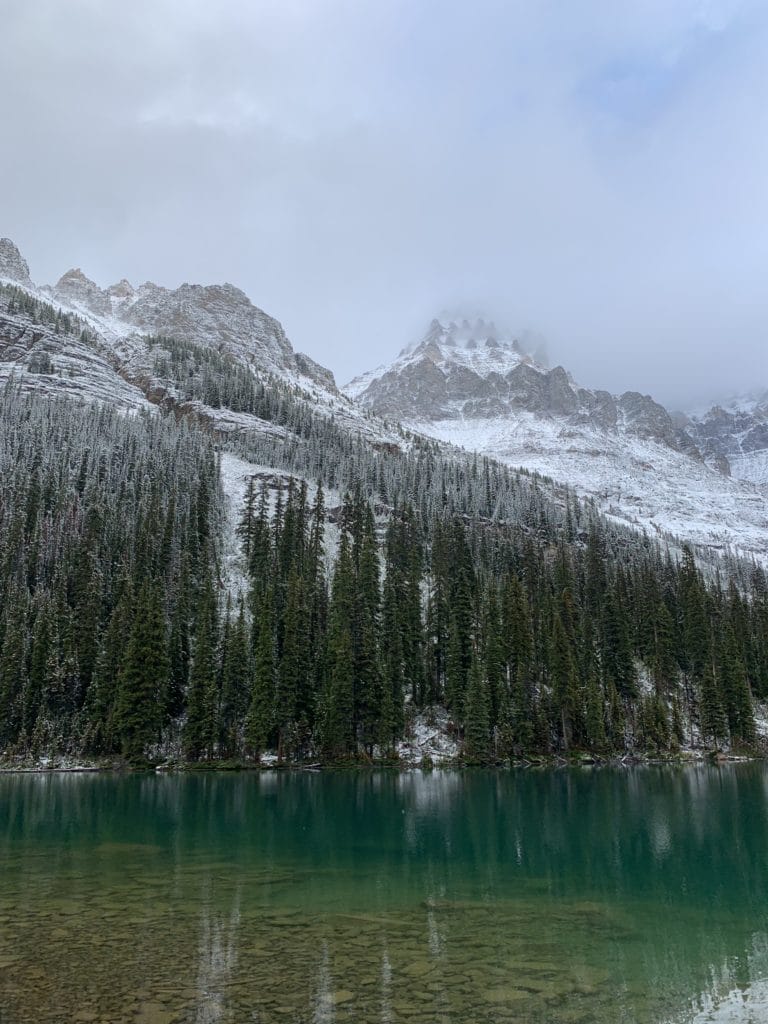 Lake O'Hara Lodge, British Columbia – Alpine Touring/Skiing
Lake O'Hara is situated in Yoho National Park just west of Lake Louise, AB.
Lake O'Hara has been somewhat of a yearly excursion for our family. We tend to plan our week to visit in Mid-February. Temperatures may reach as low as -35 degrees Celsius at the lodge making this trip not only difficult in nature but also a real test of character. My father, Brian has been going up there since he was my age (23) and introduced me to the experience when I was as young as six years old.
The week in O'Hara begins with a challenging, mostly uphill 11KM ski into a lodge in the core of a breathtaking mountain range. Throughout the week you ski out to different destinations – a mix of both climbing and downhill skiing, or alpine touring. Always returning back to the same lodge (Lake O'Hara Lodge), you still manage to go miles in every direction. A massive backyard.
Lake O'Hara is the essence of the Canadian Rockies – the natural beauty of this spot is uncontested. There is nobody for miles in all directions. The feeling of seclusion is a little bit intimidating at first, but becomes more peaceful as time passes. The ability to put on your skis and 30 -45 minutes later be on top of a mountain range is a remarkable experience.
This trip has its physical challenges, but for me its more of a social event in a secluded part of the world. There are no phones, no Wi-Fi, and no television. It's a week of camaraderie and friendship with the ability to exercise and be active. I look forward to Lake O'Hara every year, and O'Hara will always have a special place in my heart.